G-d bless Instagram for inspiring me to purchase one too many pieces. My most recent, being a personalized denim jacket that I had seen on Danielle Snyder of Dannijo jewelry whose style I greatly admire. One click led to another and I found myself on @sid_nyc Instagram feed. I immediately dm'd her (as in direct message, how hip am I?) and decided to personalize a vintage denim jacket embroidered with the word inspired, as in Fortune Inspired. This will make for a great transitional piece this fall and can also be layered underneath a roomy coat come winter. While classic never goes out of fashion, this season there are many cool af variations of the denim jacket that will definitely up your fashion game and add a fresh look to your wardrobe.
I'm personally obsessed with the Balenciaga Scarf Frayed Denim Jacket. I love the knotted scarf neck which gives this boxy 80's silhouette a feminine touch. Balenciaga also has a Padded Shoulder version which has more of an avant garde feel to it. I never thought to consider this piece until I saw it on a fashion blogger who rocked it. Personally, I don't see myself wearing this as I can't get Fred Munster's image out of my mind. For those of you who don't know who this is, click here. Another version which I already own, and continues to be a fall fashion must have, is Alexander Wang's oversized denim jacket. This can be layered with a hooded sweatshirt, cashmere sweater or even over a midi dress.
In keeping with the off the shoulder trend, Fear of Gd and Balenciaga make an off the shoulder denim version which is hot. For those who want the look without breaking the bank, go for a larger sized Levi's jacket, leave the top few buttons undone et voila, you have the look!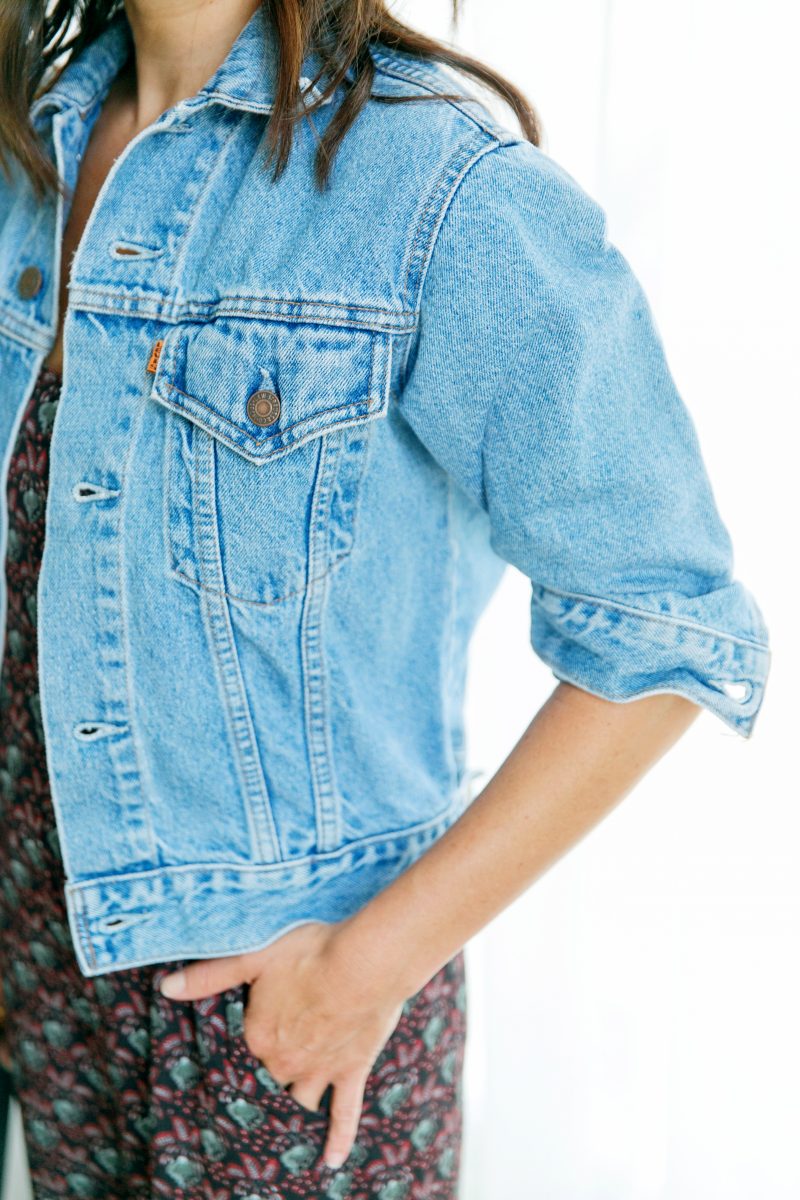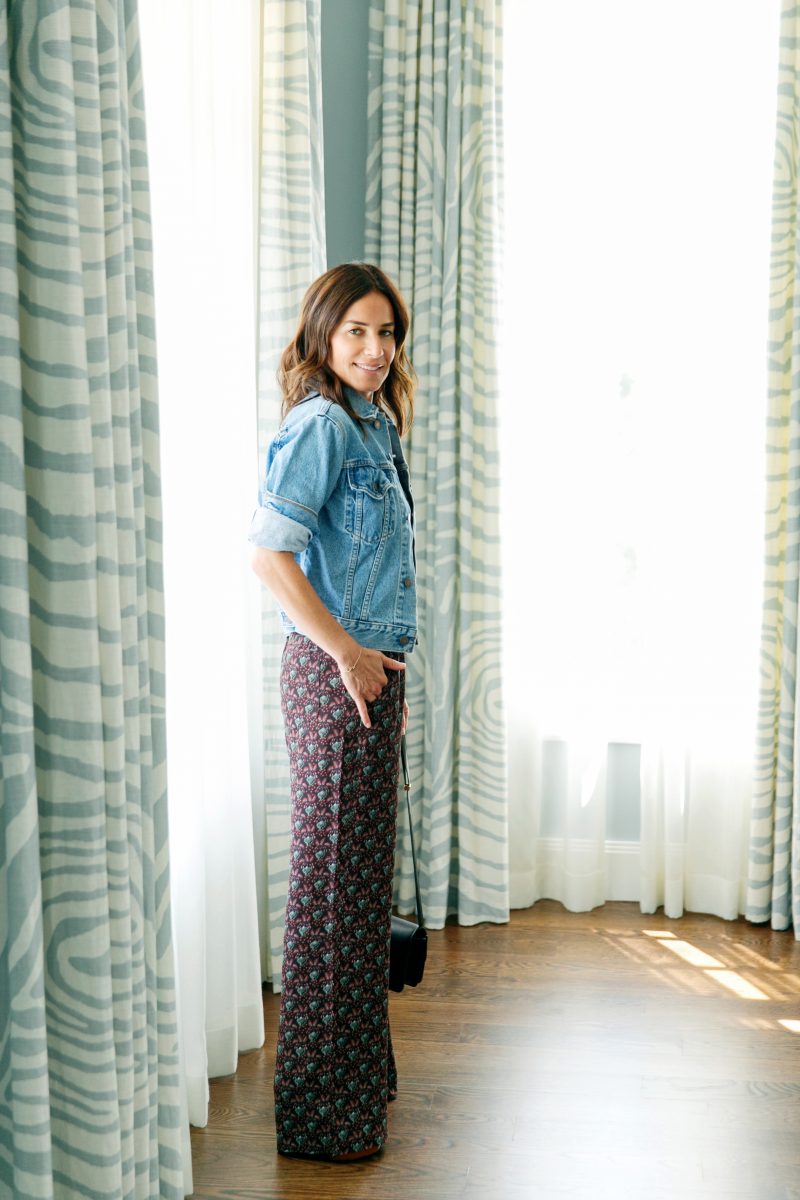 Shop the look here: