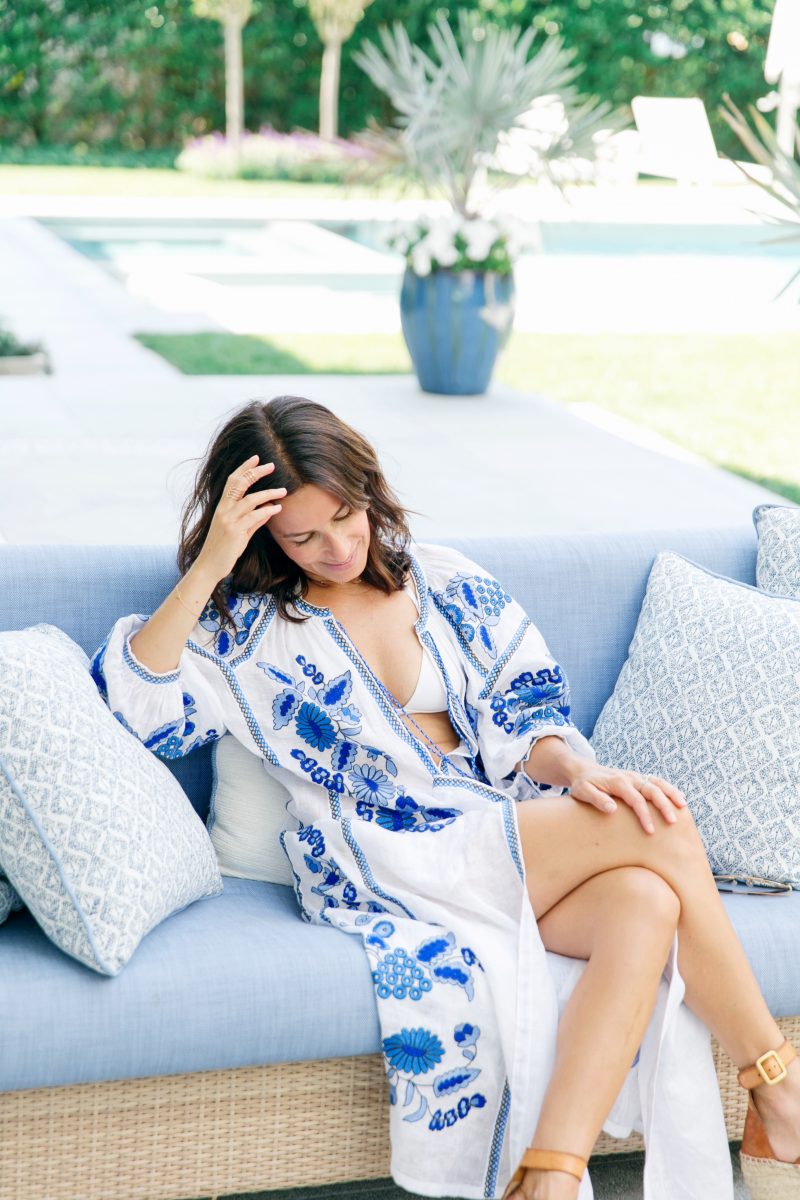 I know I really like something when I wear it the minute I bring it home. I recently purchased this Vitakin linen dress and for the moment, the Jersey Shore felt like the Italian
Riviera – instant glamour. I fell in love with the intricate embroidery of this blue and white statement piece, the billowy sleeves and midi length. Embroidery always seems to be a constant trend for summer. They have a bohemian feel and are reminiscent of vacations in exotic places. I first wore it to a beach party slightly opened with an Eres bikini. I also plan to wear this for evening with nude underpinnings.
Either flat sandals or espadrilles work wonderfully. I chose the espadrilles as I always appreciate the added height. I decided on minimal jewelry and let the dress speak for itself!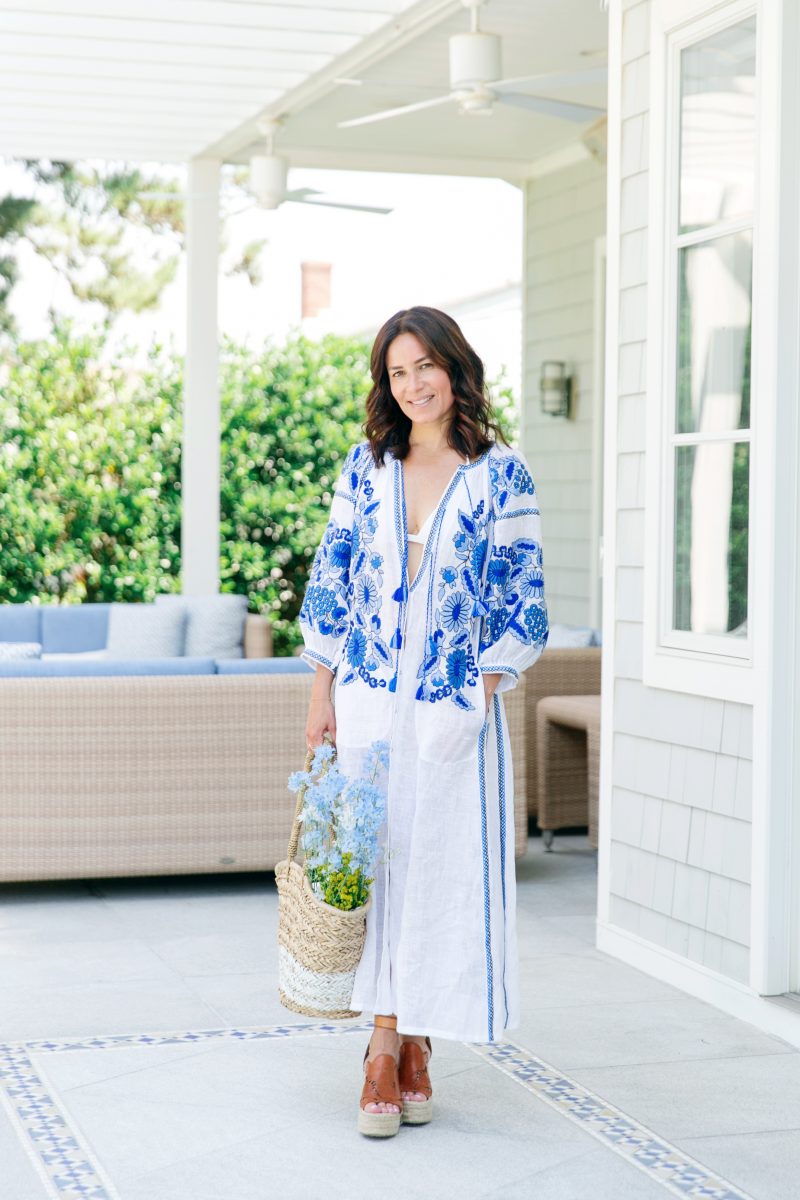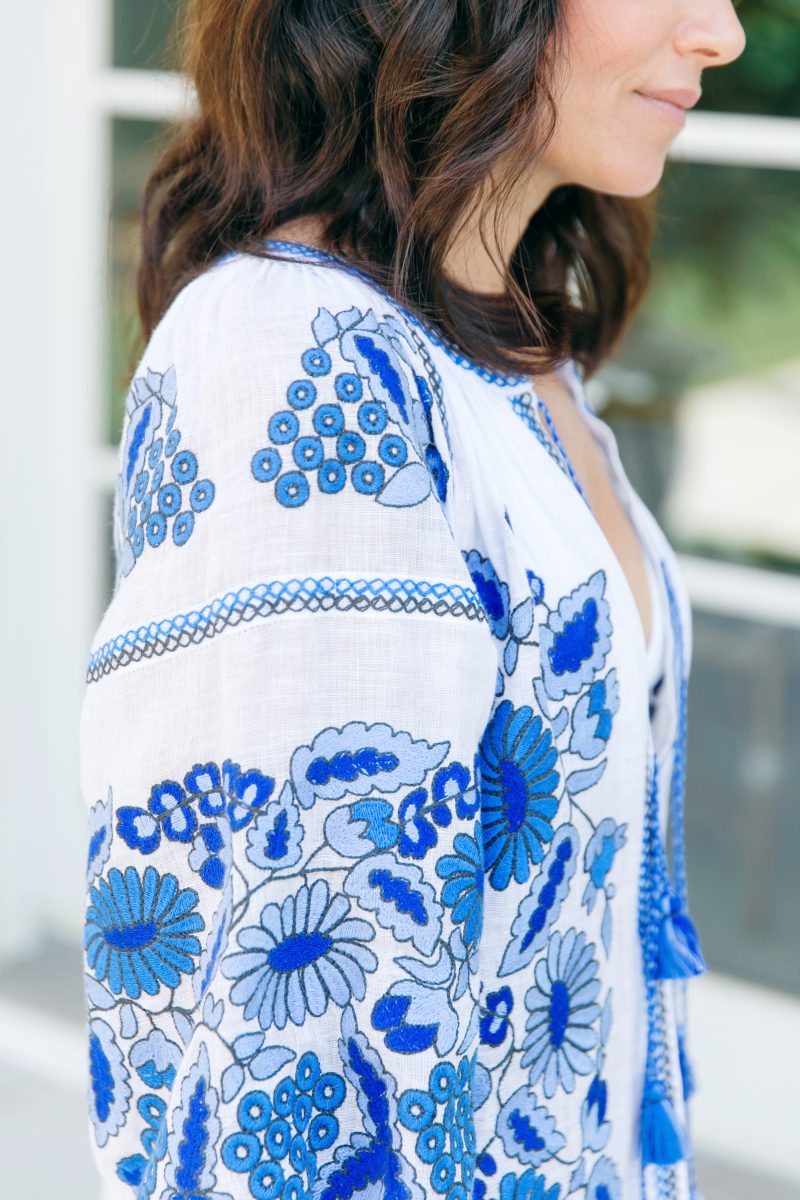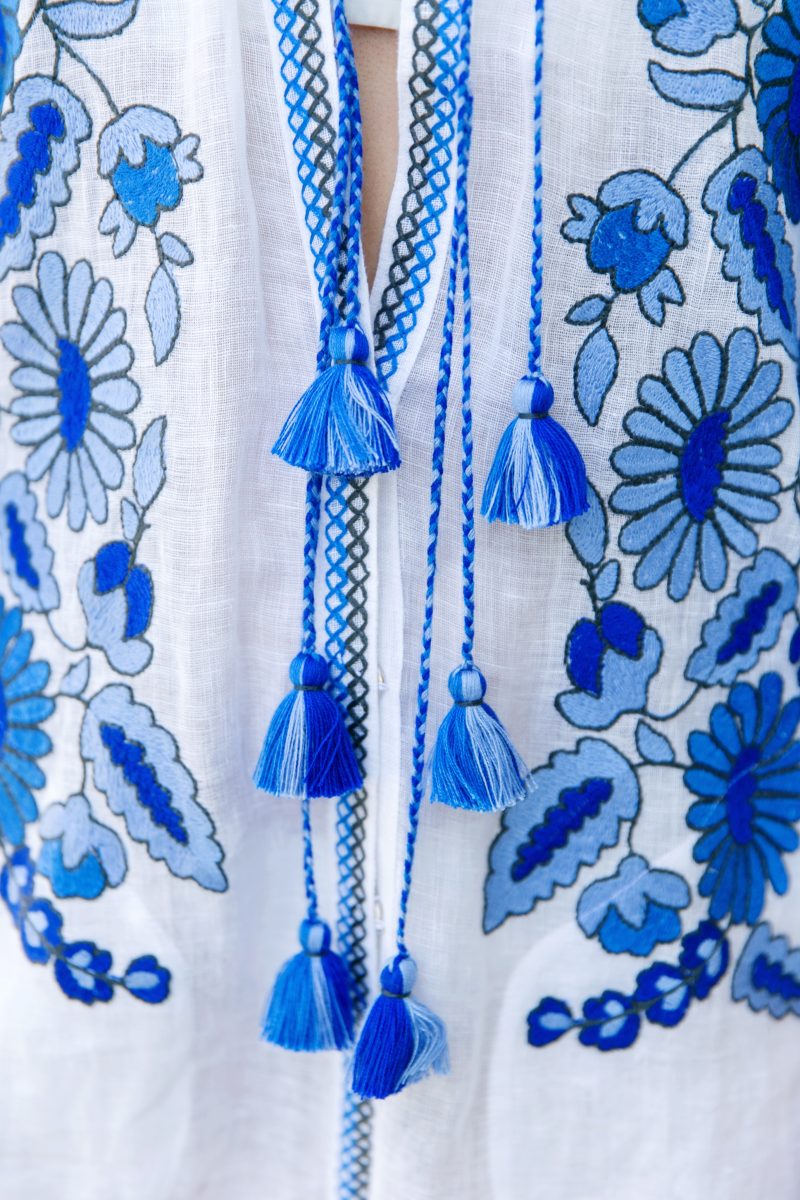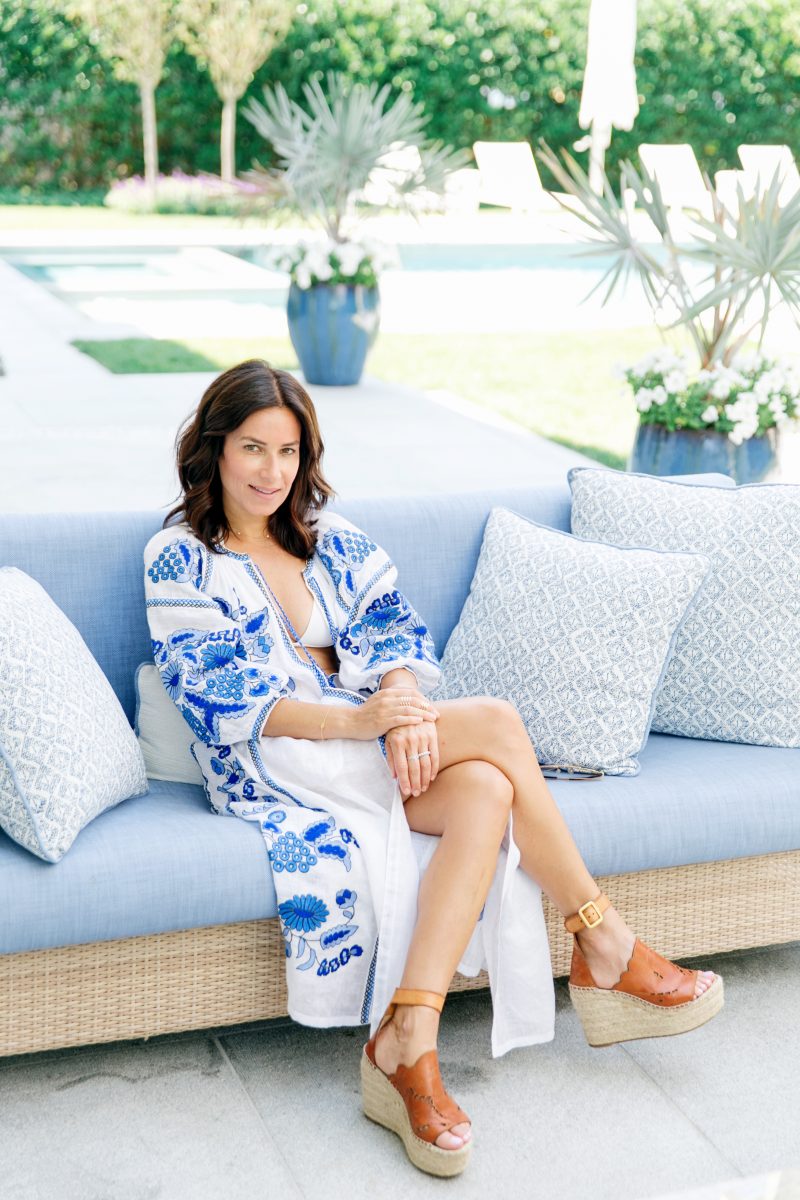 Here are some options to add a little ethnic flavor to your summer wardrobe!