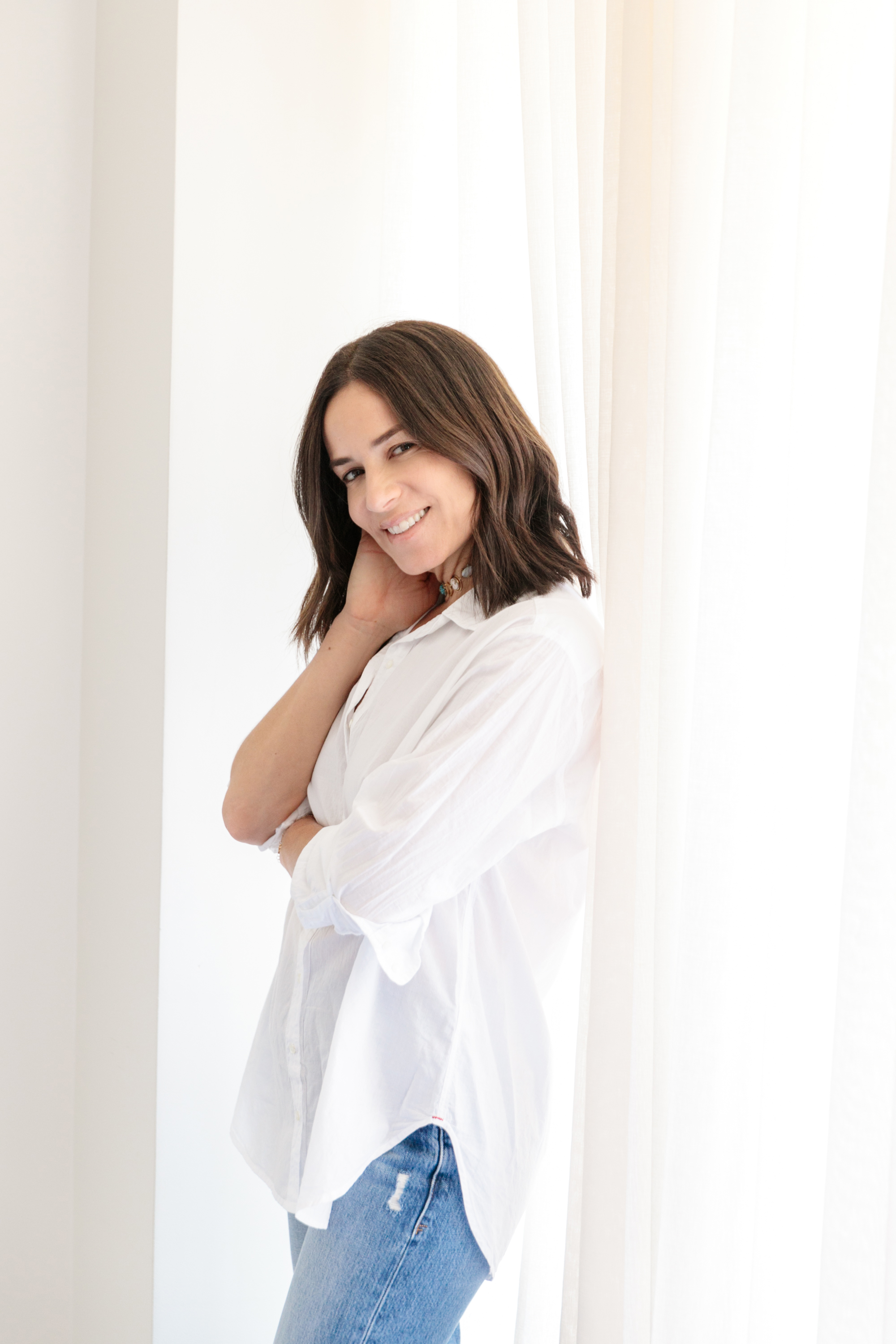 The white button down shirt is an absolute essential to any wardrobe regardless of the season.
They're classic, crisp and run the gamut from preppy to cool depending on how you style it.
It seems that now, more than ever, there are so many iterations of the white button down shirt which explains why, other than my blue denim jeans, I have quite the white button down shirt collection.
On days when I can't seem to pull myself together, a white shirt and blue jeans are always a reliable outfit that has an effortlessly chic vibe to it.
Come spring and fall, I like to layer an oversized blazer or cashmere sweater or both!
There are so many ways to style a white button down…
When wearing the classic white button down, I prefer to tuck it into my jeans, roll up the sleeves and leave a few top buttons unbuttoned which gives the look a relaxed feel. If I want to dress it up a bit, I will add a thin scarf, some layered necklaces or a pendant. A statement bag or shoe is another great way to add an extra element when wearing the classic white shirt.
The basic white shirt

The fashionable white shirt can normally stand alone as the hero piece of the outfit. If anything, I would style it with fun earrings or a bold colorful ring. I am particularly drawn to this first button down whose style allows for a little collar bone action, super cool!
The fashionable white shirt

The white shirt dress is something I typically save for the beach and wear it over a bathing suit. Because I am petite, the length and volume would be a bit much on my frame when worn with jeans. However, the maxi shirt dress would work well with straight jeans, stilettos and a whole lot of attitude.
The white shirt dress

The short sleeved button down shirt reads California cool look. This piece can stand alone, or tied at the waist as shown below. Another option is to leave the shirt unbuttoned with a bathing suit worn underneath for a beach vibe.
The short sleeved white shirt

The cropped white button down is another style that can stand on it's own. I would only pair this with anything high waisted ie, jeans, shorts or pencil skirts.
The cropped white shirt

Last but not least is the oversized/boyfriend shirt. There is something so sexy about this shirt – as in I just rolled out of bed and grabbed my boyfriend's or hubby's shirt – well at least that's my fantasy version. I typically wear the oversized shirt with skinny jeans and over the knee boots, or a more tapered looking pant. The style is easy, cool, comfortable and perfect for four-course meals a la gastronomique.
The oversized white shirt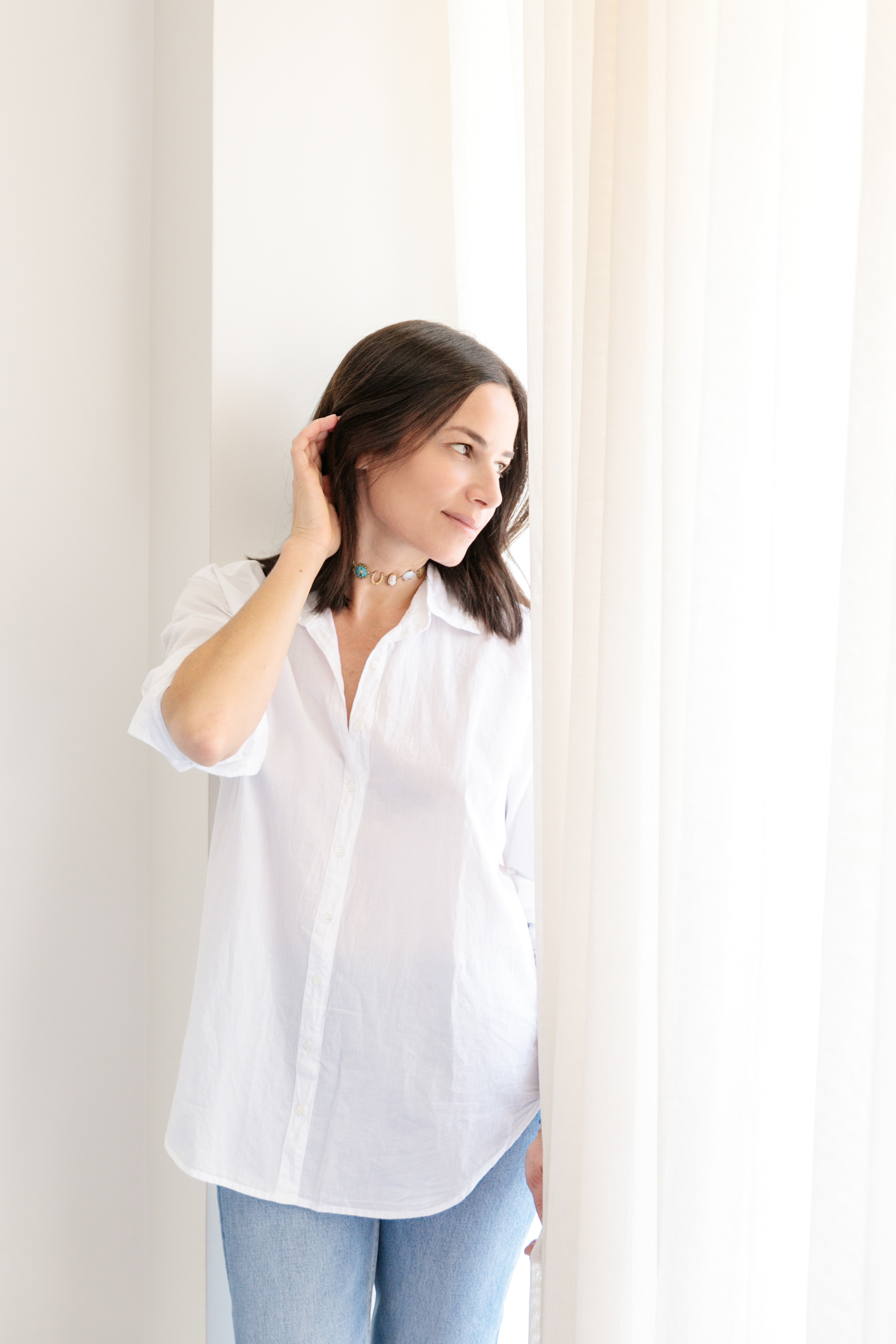 What's your favorite white button down shirt style? Please comment below.