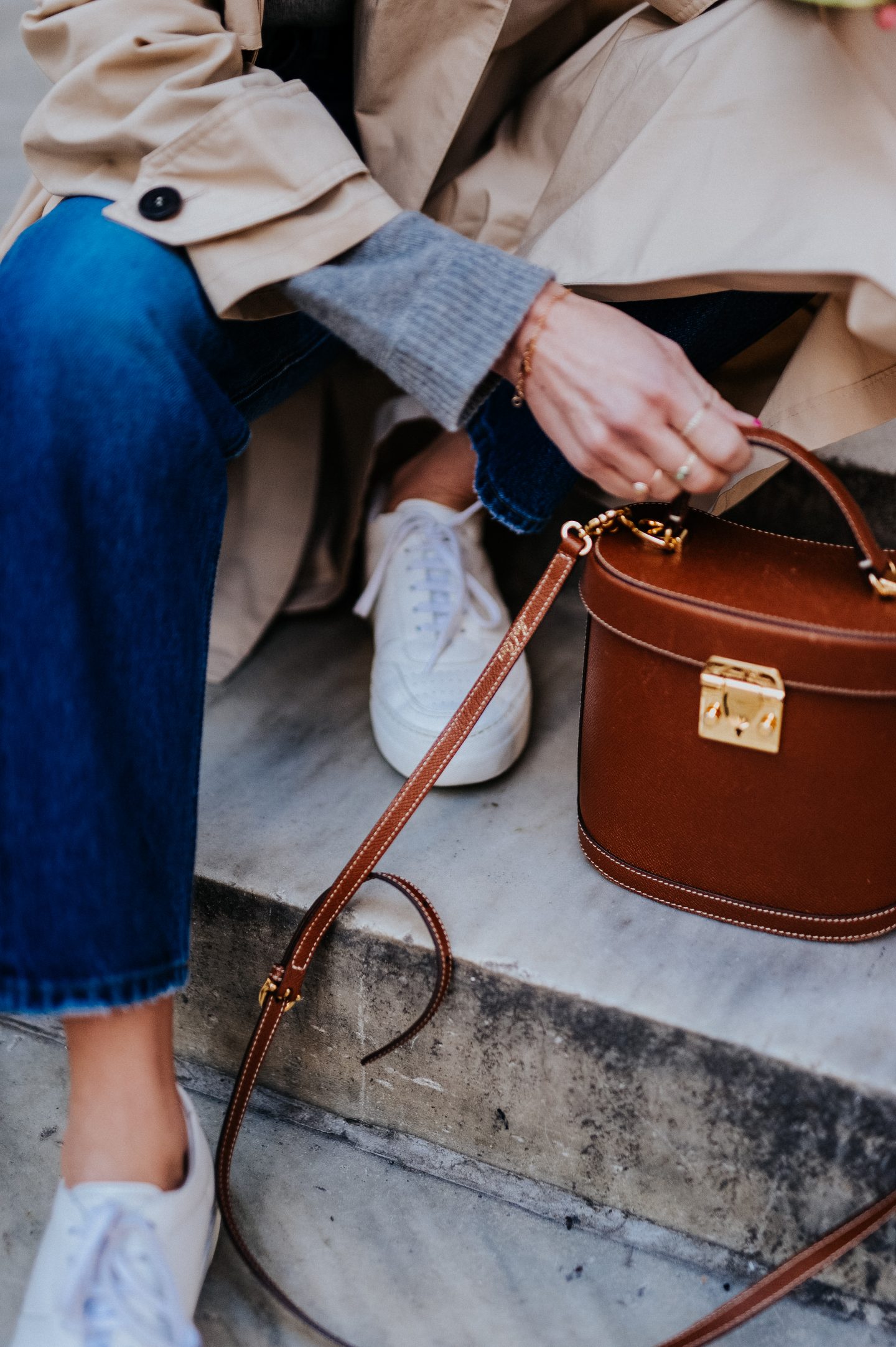 Mid-September and October can be a challenging time when it comes to getting dressed. My summer linens just don't look right and the lightweight summer pieces just don't do it when it does cool down a bit. I also can't wear my winter pieces as they're way too warm so…I thought I'd share some transitional pieces for Fall that are jusssst right for this in-between season.
The first essential transition piece is the trench coat. This Roxbury trench by Kule is super cool. It has a relaxed fit, and comes with a belt should you choose to cinch it for a more defined waist.
This Isabel Marant Etoile warm wool plaid coat is a winner. It's just the perfect piece that's elevated yet cool, worn over a tee or lightweight sweater when the weather turns a bit crisp. It comes in both a beige and blue colorway. I have the same exact piece from last year in a yellow/brown tone and it really came in handy – super cozy. I plan on wearing it a whole lot this upcoming season as well.
While I was perusing the Shopbop site, I came across these 2 timeless denim jeans by Levi's and as I am always on the hunt for denim, I thought I'd share both styles with you. I think I'm going to give the high rise cropped style a try.
There is something about winter florals that just get me. Maybe it's my way of holding on to spring and summer? I'm not sure why, but I always gravitate towards this print. They're feminine and romantic and they make me happy. Check out this floral knit sweater by Philosophy sweater and this Paco Rabbane turtleneck and you will be swooning as well.
Shop ready to wear here:

On to accessories…
Last year, I was on the hunt for a Chelsea boot but I think I was too late in the game so I passed. The other day, I came across this version by Todd's and I think they are the perfect style. They have a clean aesthetic as in super-refined and they're slip ons which allow you to put on and take off with ease. I'm kinda happy now that I waited this long and am seriously considering these.
Celine has been making cool rubber ankle boots in this army green color for the past two years but I also never clicked purchase for whatever reason. I regretted it until I came across this version by Ganni. It's a pretty similar style that's a quarter of the price with the same amount attitude.
Last but not least, are these retro classic nylon kicks by Reebok. Totally falling for this rich ochre color which will make for the perfect fall statement sneaker.
Shop accessories here: