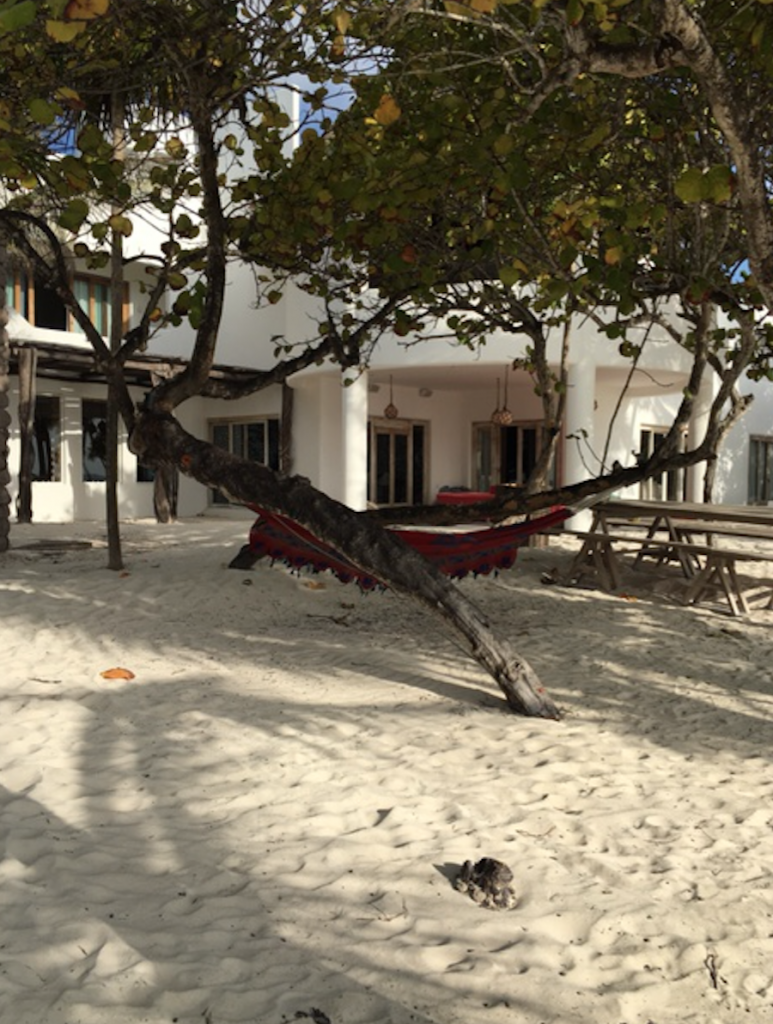 Last minute, my husband and I decided to join our friends on a quick weekend trip to Tulum, Mexico. I had major anxiety before going because I was leaving a sick kid and some loose ends. I like to consider myself spontaneous, but…not.
My husband prevailed, I looked at it as an opportunity to "go with the flow", and so glad I did!
This was my second trip to Tulum and I am really in love with this truly rustic, unspoiled, bohemian spot; not for those who crave Four Seasons luxe. Although a bit remote ( a 4 hour plane ride and 2 hour drive), this all natural treasure trove is worth the effort.
This is the perfect place to unplug (I mean that literally as the wifi is very unpredictable),
walk barefoot, let your hair down and chillax.
We were a group of 9 couples, more like family, sharing a house, yet each able to do our own thing. That meant, taking early morning strolls on the beach, catching a yoga class, or going for a run through the unspoiled lush green roads.
Then we met up for a breakfast of huevos rancheros, the best cafe and fresh coconut water.
After breakfast, we literally rolled on to the beach for some chill out music, tequila and then taco time with some guacamole (naturally), crudite and tajin, a Mexican spice blend.
Dinner time was mellow and the perfect ending to a sun filled day. We dined in 2 cool restaurants; Macondo at the Nomade Hotel and Posada Margarita. Both places are outdoors, on the beach with a romantic yet hippie vibe and live music.
I love the casualness of Tulum (I didn't pack a single heel), the opportunity to spend quality time with special life long friends and relaxed enough to be present in the moment.
A shout out to my friends who keep it real with loads of laughs and fun. Love you all!