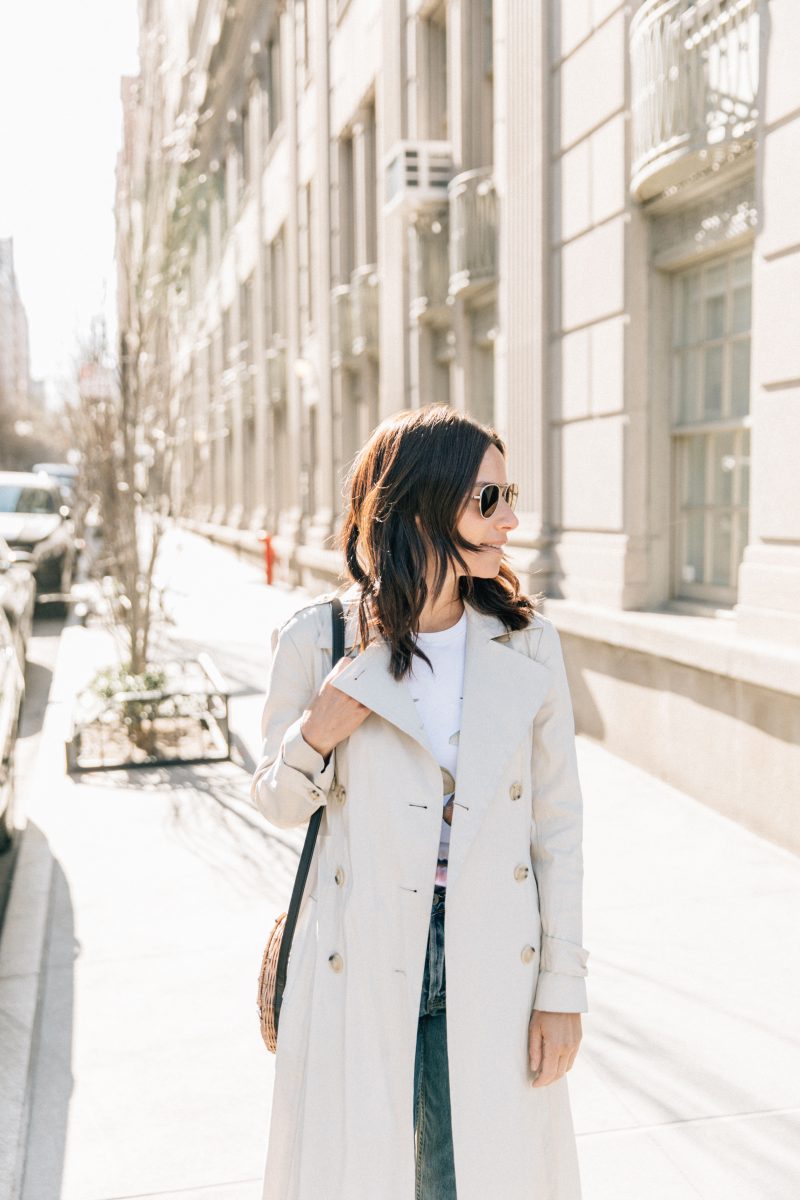 Spring has finally sprung and I have a pep in my step which means it's time to lighten up my spring wardrobe. By this, I don't mean shopping less… just transitioning into the new season. The first essential is to ditch the winter coats, furs and puffers and bring out the lightweight blazers and trench coats.
These two pieces are essentials, that if not already in your spring wardrobe, should make their way there. I am a big fan of the boyfriend blazer and a trench is always a classic a la Catherine Deneuve. For those who like a little avant-garde in their life, there are many iterations on the classic trench. Think suedes, satins, lace, leather and for those who appreciate both fashion and function, Calvin Klein makes a lace trench coat with a removable plastic overlay.
Shop trench coats here:

Blazers are another important staple. They're cool, look great with jeans (which I basically live in) and are the perfect lightweight layer. Like I mentioned above, my favorite blazers of the moment, are oversized. On the opposite end of the spectrum, I also own a few shrunken boy blazers which I think may have shrunk in popularity this season, but I'm not ready to retire them just yet.
I currently own navy and beige but am open to plaids and florals should I stumble upon one.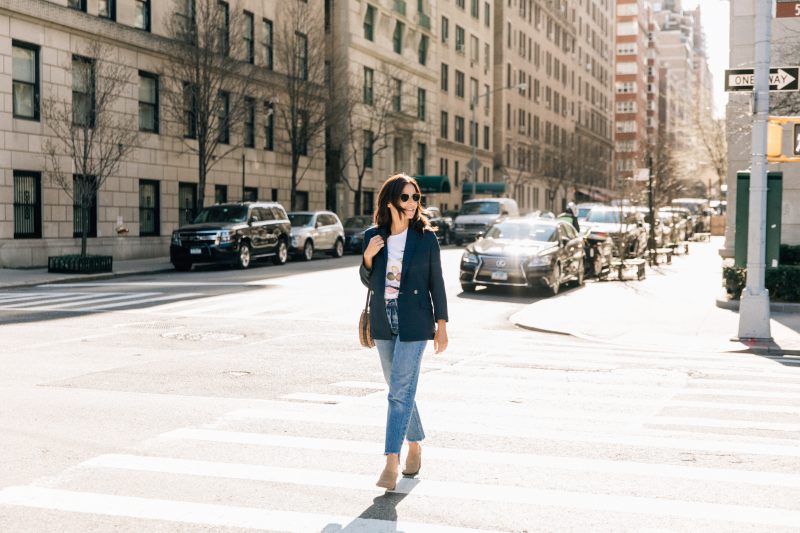 Shop blazers here:

Shoes are another major way to transition into your spring wardrobe. I am obsessed with these neutral (of course) suede mules by Todd's. I love the stacked heel which is the perfect height for running around. As I like to keep things easy, the color will basically work with anything. An updated spring sneaker is always in fashion and has that downtown, effortless appeal. I am also loving Chloe's snakeskin ankle cowboy boots. There's a certain badassness about them and is also kind of a throwback to my teenage years when Billy Martins were all the rage.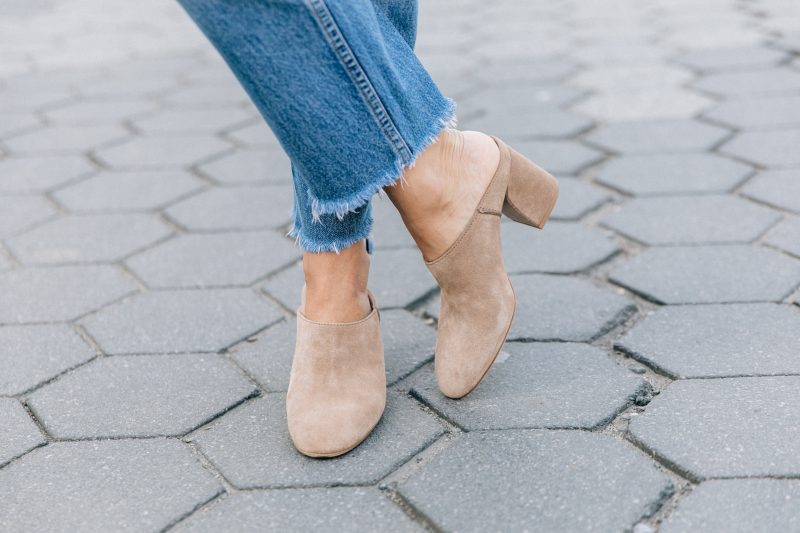 Shop shoes here:

Another way to refresh and transition is with a tan or light colored spring bag. This wicker bag is by Rachel Comey and I'm loving the round shape and neutral tone which is very du jour this season. For those who missed my straw bag post, you can take a look here. I am also a sucker for canvas bags. Check out The Rows options here and here. Mark Cross also makes a fabulous structured rattan bag that is a definite spring into summer accessory.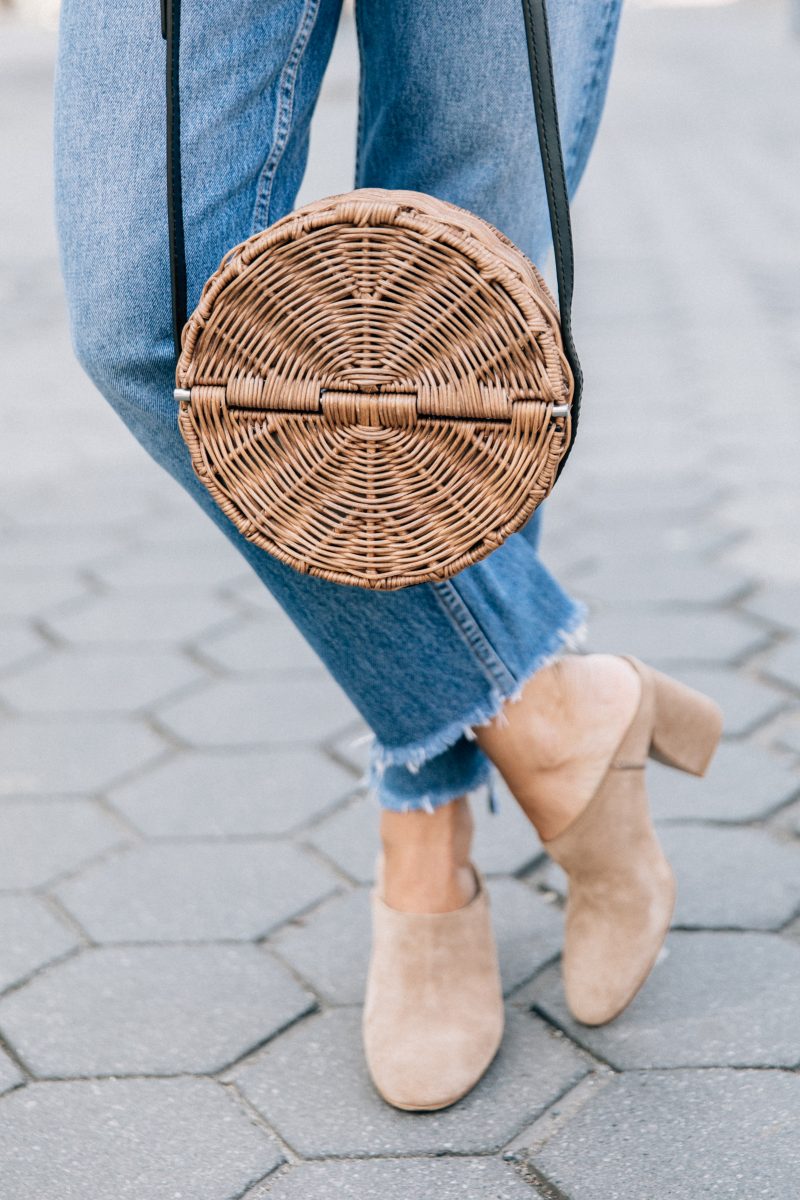 Shop bags here:

What are your favorite transition pieces for building the perfect spring wardrobe? Please comment below!