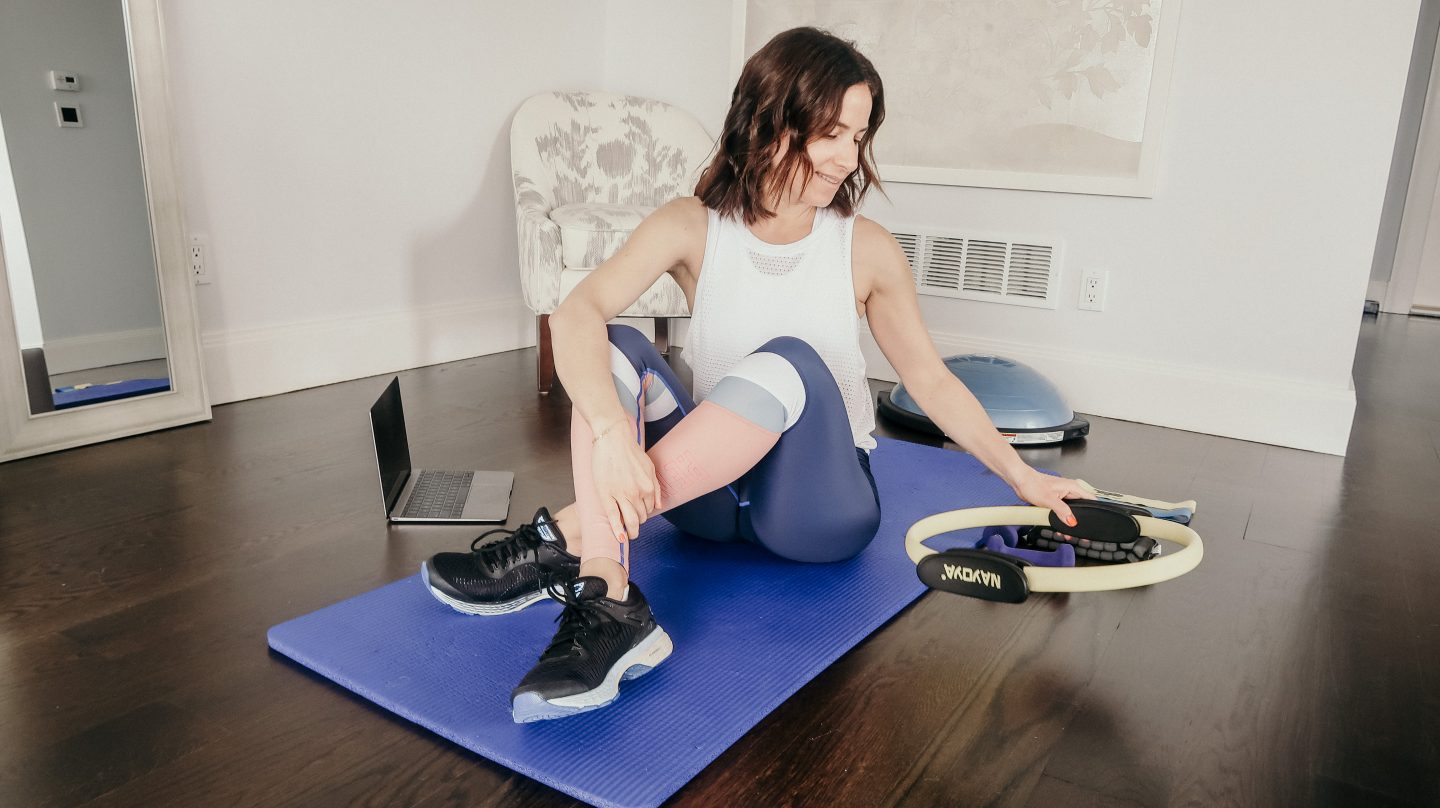 It's been a while since I've dedicated a post to fitness wear. I typically will do a round-up twice a year – once in the fall and once in the spring as this is when I refresh my workout wardrobe.
Though people have more or less pressed the pause button on shopping, one of the categories that does seem to be thriving is fitness and athleisure wear. This makes total sense as fitness wear happens to be comfortable, and most people who now have the flexibility in their schedule are trying to fit in a workout to improve both their physical and mental state.
I wasn't sure how consistent my workouts would be without being in a gym environment but surprisingly, I have actually stayed pretty consistent. People always ask what kind of workouts I do so I thought I'd share with you here… Prior to social distancing, I started to diversify my workouts. I would say I currently workout on average, 4 days a week, and have been switching it up with pilates with @normatannenbaum, low impact toning with @bodybyfleur, strength training with @carolyn_kaschak, and dance cardio with @maya.moves. Love them all and highly recommend!
OK, but now let me digress back to fitness wear…
I have a bunch of favorite fitness brands but I've narrowed it down to my 4 current faves as in what I'm currently wearing. When updating my wardrobe, I tend to focus on colorful and/or printed leggings while opting for solid color tanks and tees.
Without a doubt, Beyond Yoga has the most comfortable leggings as in buttery soft. The same goes for their tanks and bras. With spring in mind, I recently added this soft pink shade legging and matching bra tank to my rotation. Another cool option is this tri-panel high waisted legging in blue and grey.
Shop Beyond Yoga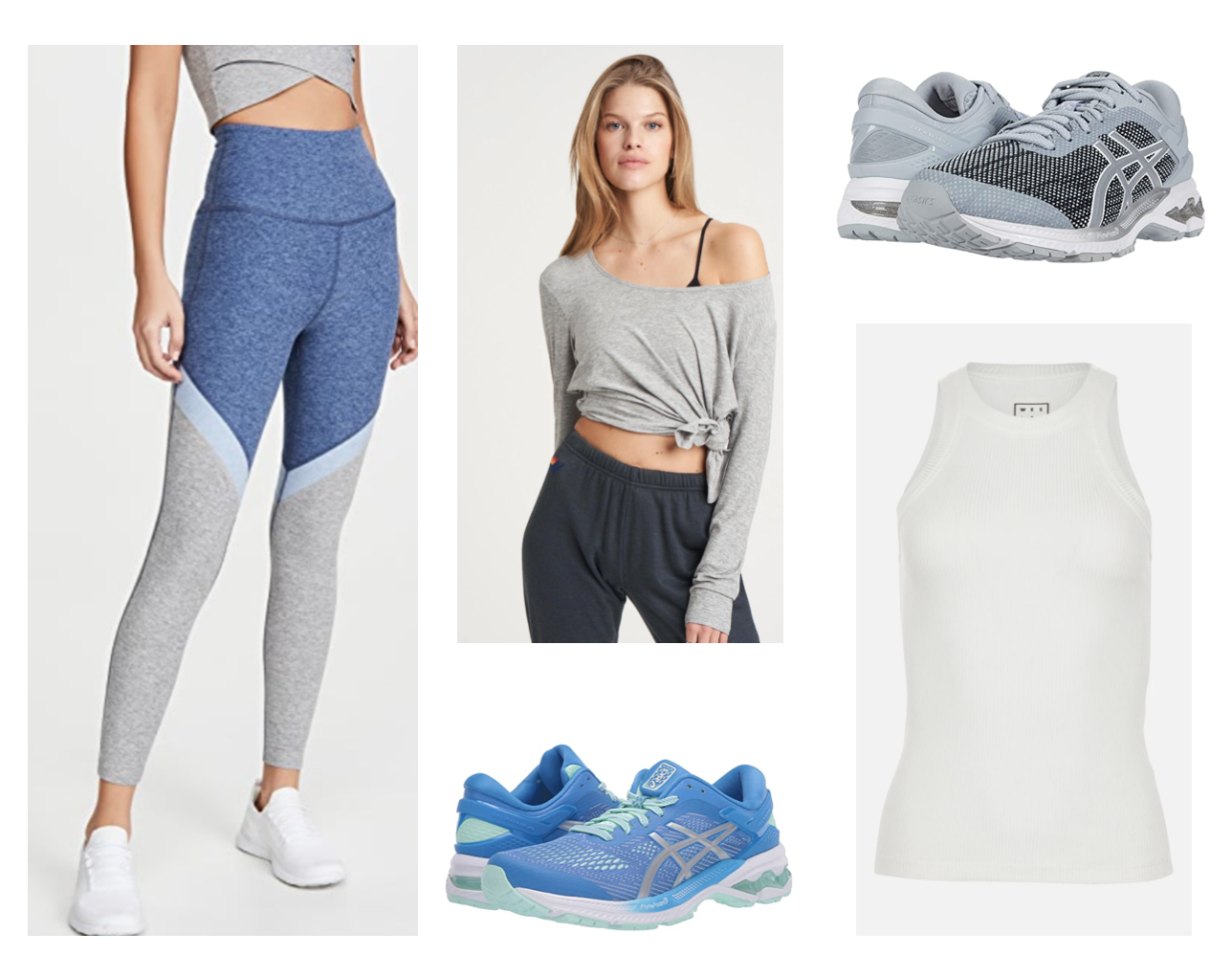 I recently came across these checkered leggings by Splits59. I am obsessed with the check. Maybe they remind me of Vans checkered slip-on sneakers which I think are so cool? I just love the fit, as in they suck it all in and have more of a fashion feel. FYI…This print also comes in a sweatpant and sweatshirt version.
I've been pairing these printed leggings with my All Access tee's which I have in black and in both short and long-sleeve. They're super lightweight and wear wonderfully. Last but not least, Splits59 tank tops are also made from heavenly soft fabric. Check out this ivory racerback style with black trim detail.
Shop Splits 59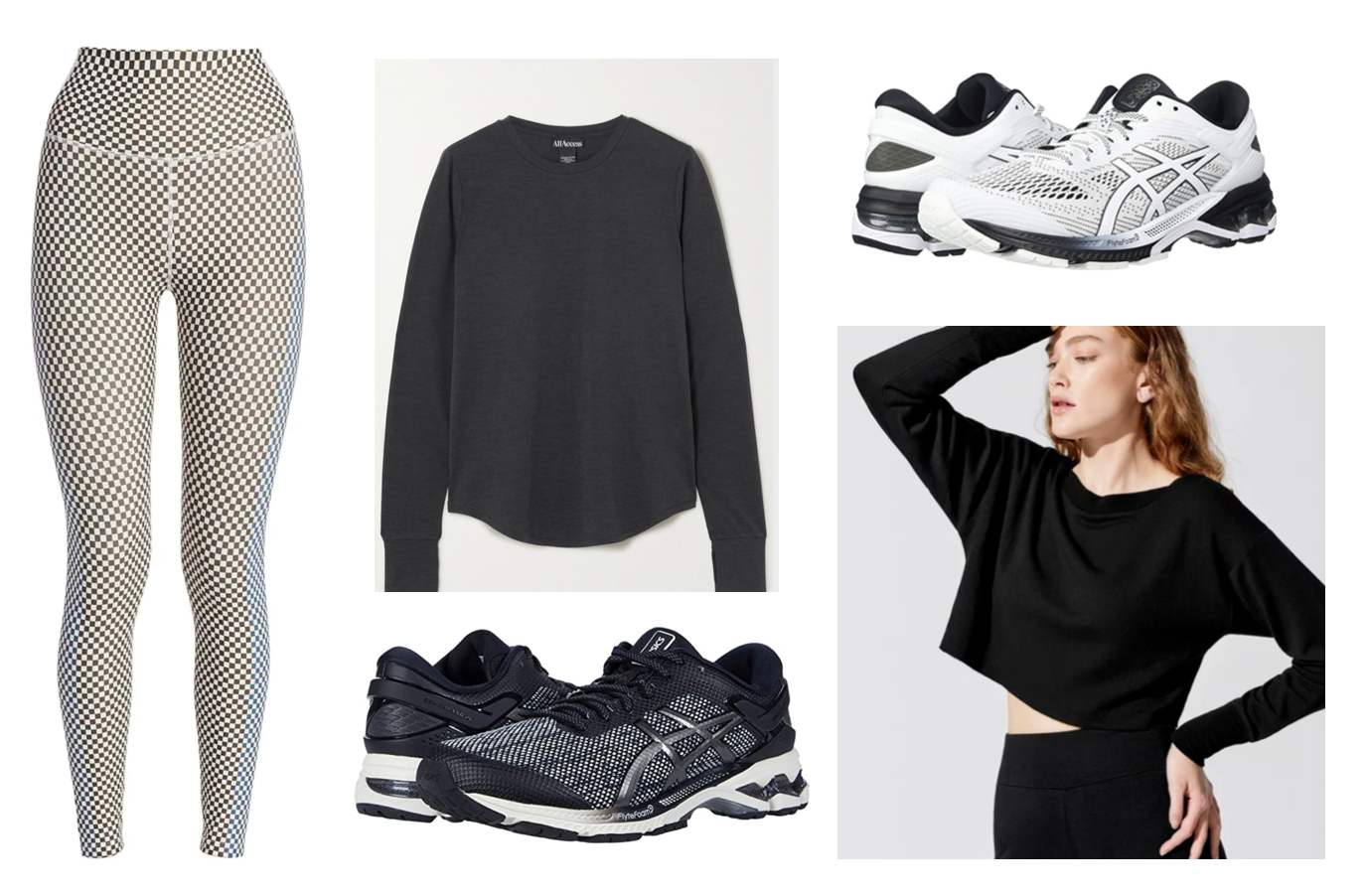 These eco-friendly fabric leggings by P.E.Nation are killer. The fit is uh-mazing, as in super flattering – think high rise waistband for core support. I'm also really into the pink/navy combo which has a retro vibe to it.
Though it comes with a matching tank, I prefer to wear this with a white tank. Koral makes a fabulous cropped and long version.

Shop PE Nation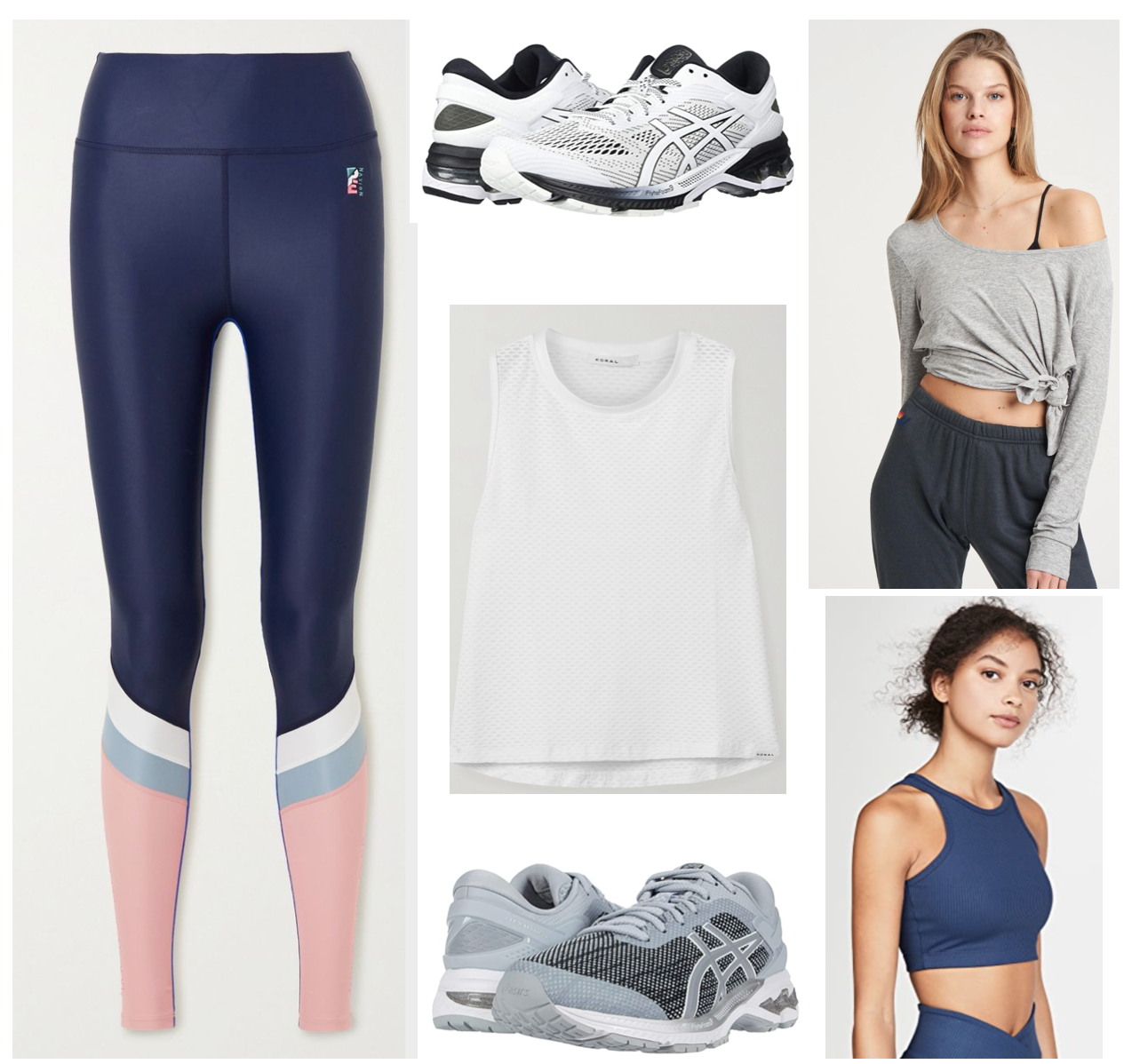 Two other fitness brands that are forever pieces in my fitness wardrobe are Australian brand The Upside, and ALO which is California classic.
Shop Alo & Upside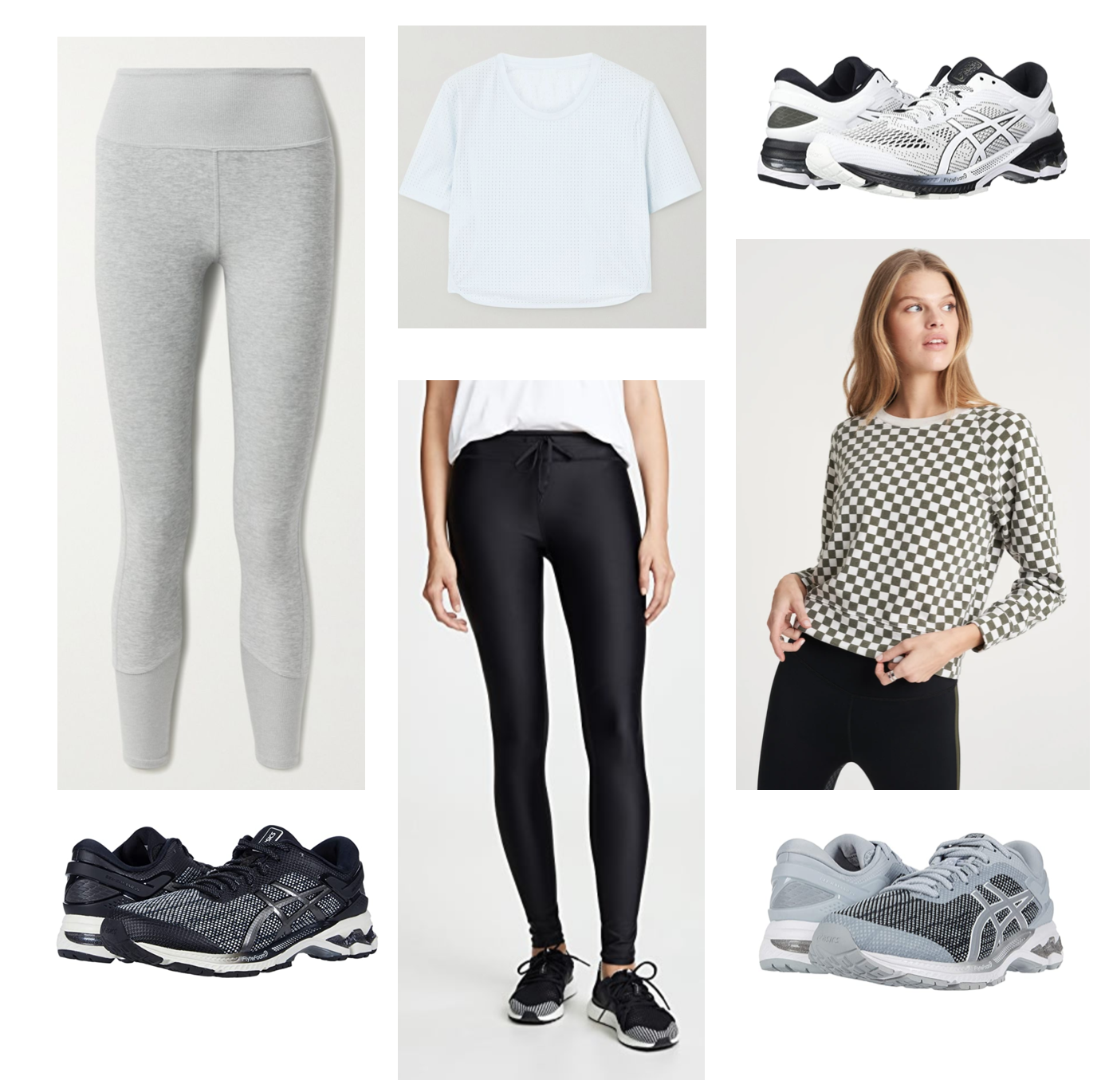 What are your favorite fitness brands? Please comment below!