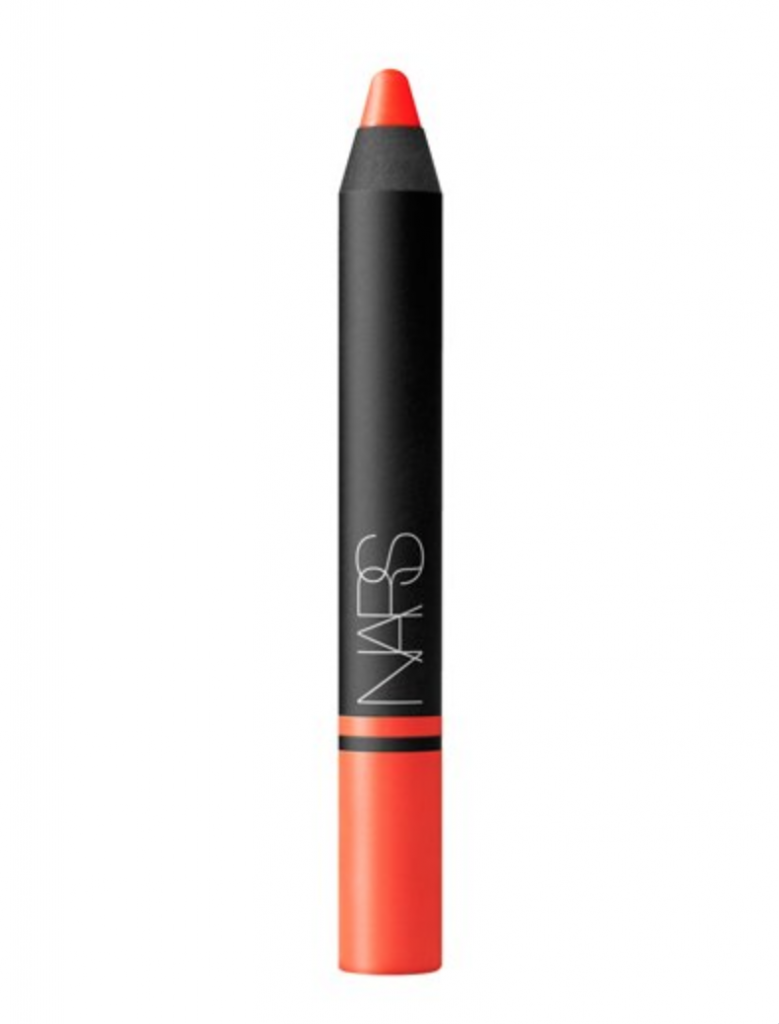 In life, things present themselves to us when we least expect them to and those discoveries can be the most exciting and appreciated. I know this sounds intense…
I am speaking about the vivid orange lip color that has been trending this spring/summer 2014 season. I must confess, this was not exactly the shade that I was looking for. What I had in mind was to find the perfect shade of pink which is no easy feat. There are so many shades that can take you places you wish you'd never gone.
After many failed attempts of finding the perfect pink, a make up artist at the Nars counter (one of my favorite make up brands) introduced me to their latest Timanfaya orange satin lip pencil and the shade worked better than I'd ever imagined.
Orange is unexpected and so fresh. It is an easy way to update your look for this season with out breaking the bank. Orange you glad I shared this?