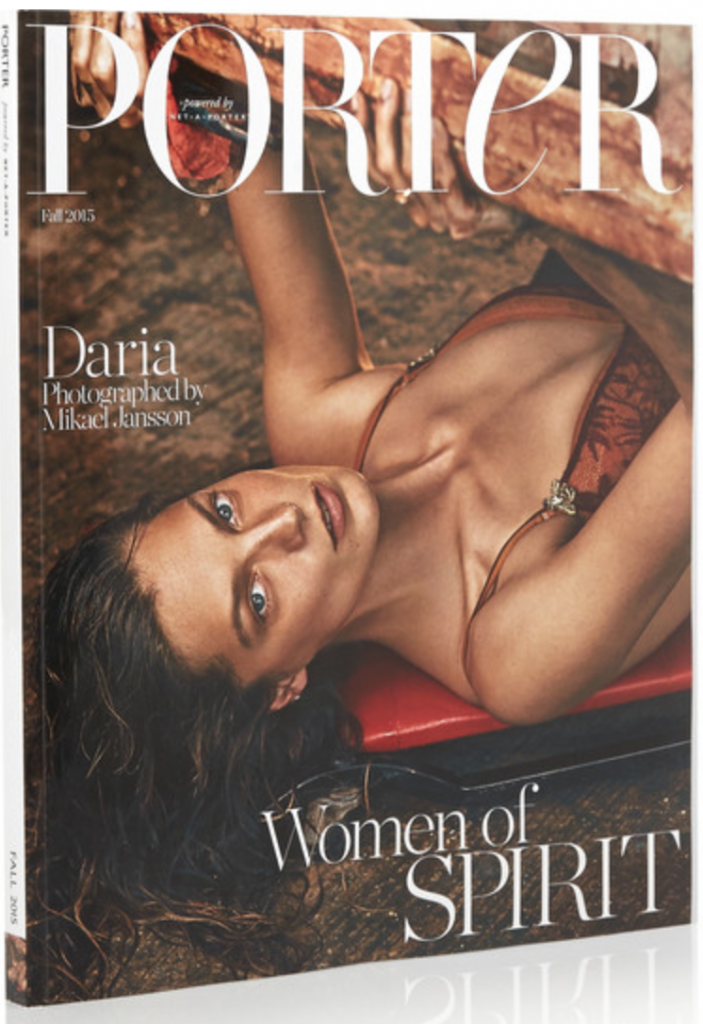 Just finished devouring Net-a-Porters Fall issue with arresting Daria on the cover.
On the last page, makeup artist Bobbi Brown shares the golden rules she lives by.
I was quite inspired…
Take a look.
1. Do what you love. Love what you do. When you are passionate about something, your life is richer. If not your job, then start a hobby.
2. It is never too late to reinvent yourself; My father is the perfect example. His whole life he wrote children's stories, but was a lawyer. When he retired, he finally followed his dreams.
3. Spread beauty – and not just the makeup kind, although I am always a fan of great lipstick.  A kind person is the definition of beauty
4. The more you give in life, the more you get back. Give time, money, clothes, toys. Just give, and without any expectations of getting anything in return.
5. Keep it simple. Try not to overthink or complicate things.
6. Be a sponge. I'm 58 and still learn new things every day – it helps to be surrounded by youth.
7. Tell the truth. Nobody likes a liar. If you mess up, own up to it. If you have an opinion, share it. You'll gain more respect if people know that can trust you are honest.
8. Do your best. Nobody can fault you if you work hard and give it your best shot.
9. Just breathe. We spend so much time working and socializing that we rarely check in with ourselves.  There is a lot of healing power in just taking a deep breath.
10. Be who you are. Confidence is everything…although a little makeup can't hurt.
As told by Bobbi Brown.