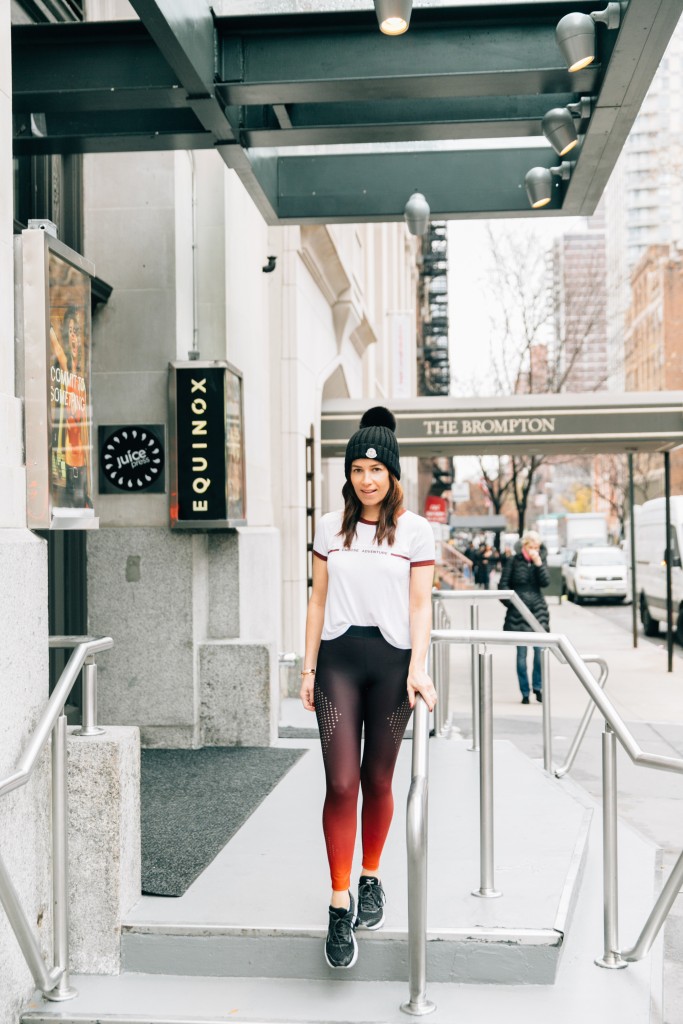 Workout wear has become a fashion statement and I'm all for it. When I invest in the right workout gear, I am more motivated (and likely) to feel better about myself at the gym.
This past Monday night, I was ambivalent about watching the CBS Victoria Secret fashion show. On the one hand, I am always up for a good performance, yet not so excited about having my husband's eyes glued to the screen. One good thing did come out of the experience which was that many models spoke about their pre-show workout schedule.
I was inspired by their hard work, training and dedication. They made it clear it was not all effortless. Obviously their hard work paid off. AND – good genes and amazon legs never hurt either!
With that, here are some ideas for a fashionable winter workout wardrobe.
No excuses now!