Browsing through magazines, I am always drawn to the ethereal glow on the faces of models.  As naturally beautiful as these women are, their radiance is almost always enhanced by make-up.
I have tried various beauty tips from applying vaseline or bronzing creams to getting sufficient sleep and drinking 8 glasses of water per day. This advice is helpful but I have found the effects limited.
In my own perpetual quest to achieve this luminous glow, I have finally found the mother of all products. It is a luminous dewy skin mist from a from a magical brand called Tatcha.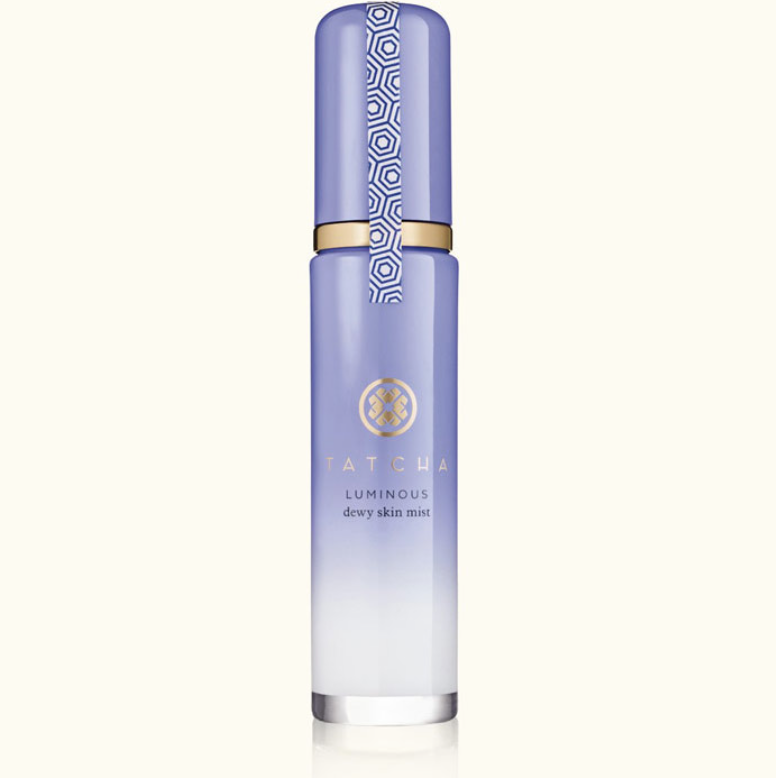 I discovered this a few months ago at Barneys NY and here are some interesting facts about the company.
While in Asia researching for her beauty line, Tatcha's founder, Victoria Tsai, discovered a 200 year old manuscript that told the secrets of the geisha's beauty regimen.
Realizing that the world's greatest beauty secrets have originated from the Geishas, she developed this exotic line of products, including the dewy skin mist.
Go for the glow!