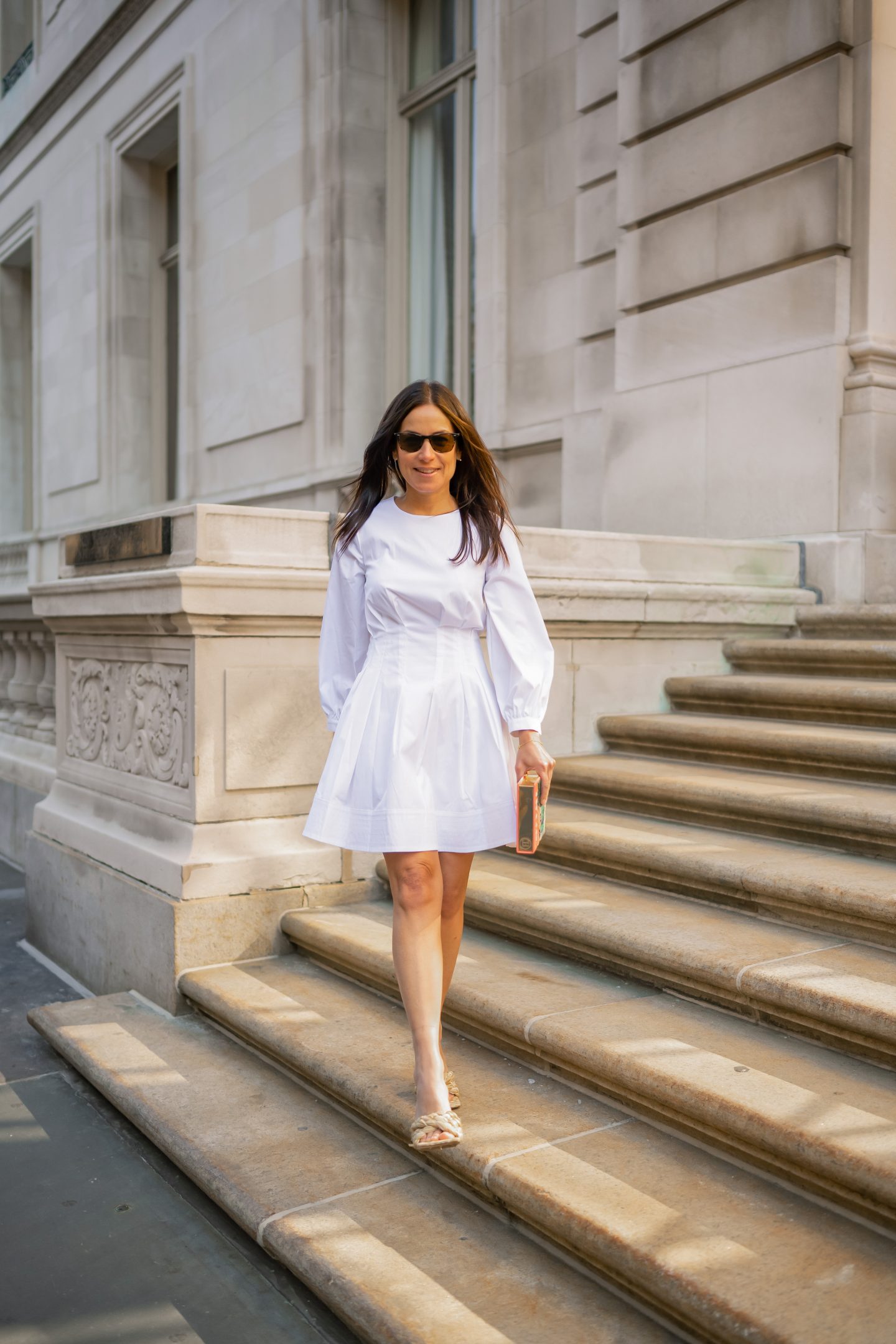 A little fashion porn from Veronica Beard's 2022 collection to whet your appetite this spring season.
This white corset-waist dress shown here is super flattering and the fit is perfection (hello waist definition)! You can wear this to a formal lunch, outdoor evening event, or as a holiday outfit (I'll be wearing this to the Passover seder). I styled it with high heel neutral sandals but there are many ways to style, ie. layer with a black leather motorcycle jacket and a high heel black sandal or you can layer with a cropped denim jacket and a pair of black Chelsea boots or sneakers. If you prefer to wear it as is, you can add a pop of color with a statement shoe or handbag. The options are endless!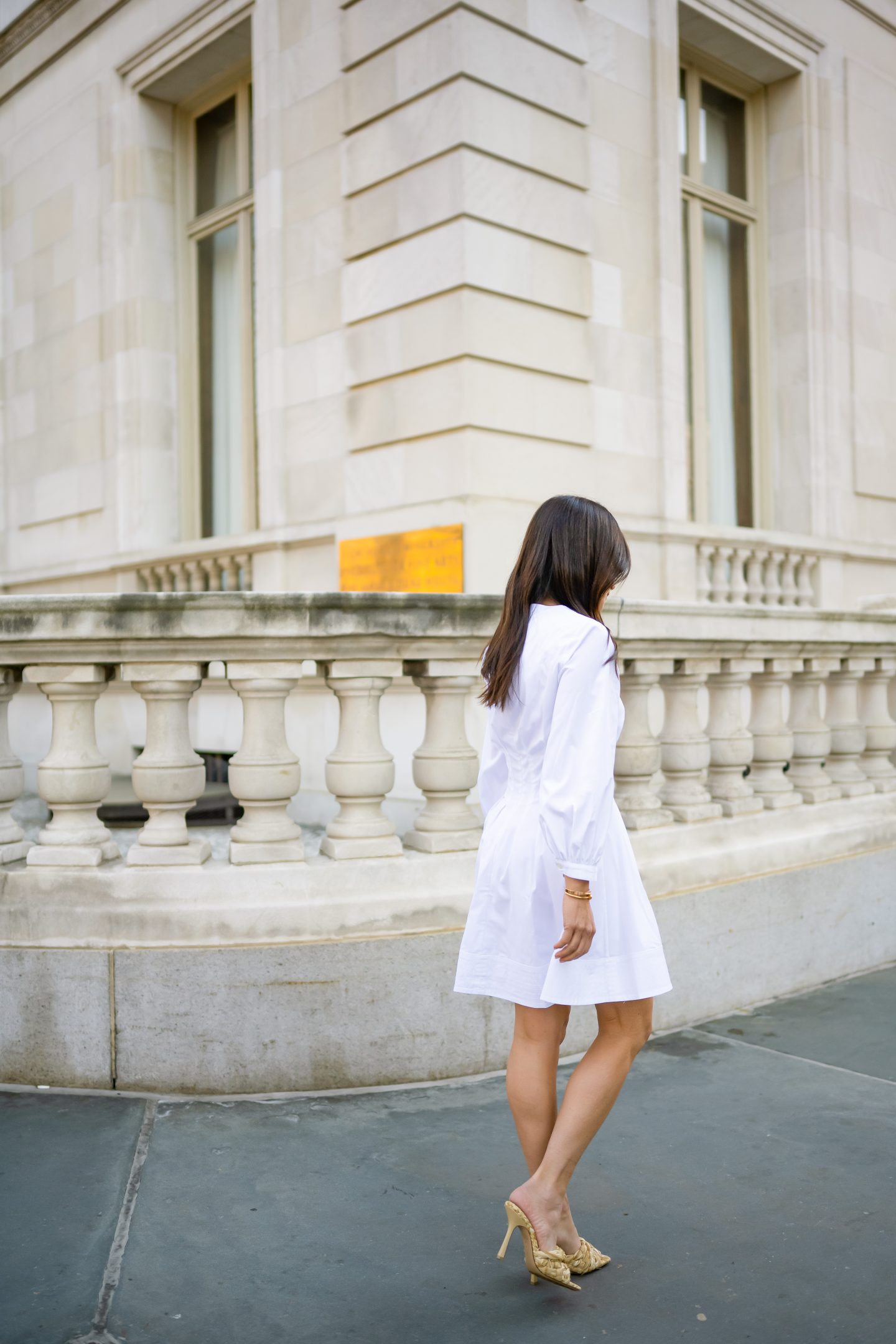 The next piece I styled is this ecru/blue striped top. I'm all for this cropped boxy silhouette and please take notice of the gold button detail on the shoulder.
I kept this look casual but cool with a pair of wide-legged jeans, platform sandals, and a red lip for a pop of color. You can elevate this look with a fitted pencil skirt as styled on the Veronica Beard site or you can dress this down with a pair of cropped jeans and a pair of kicks.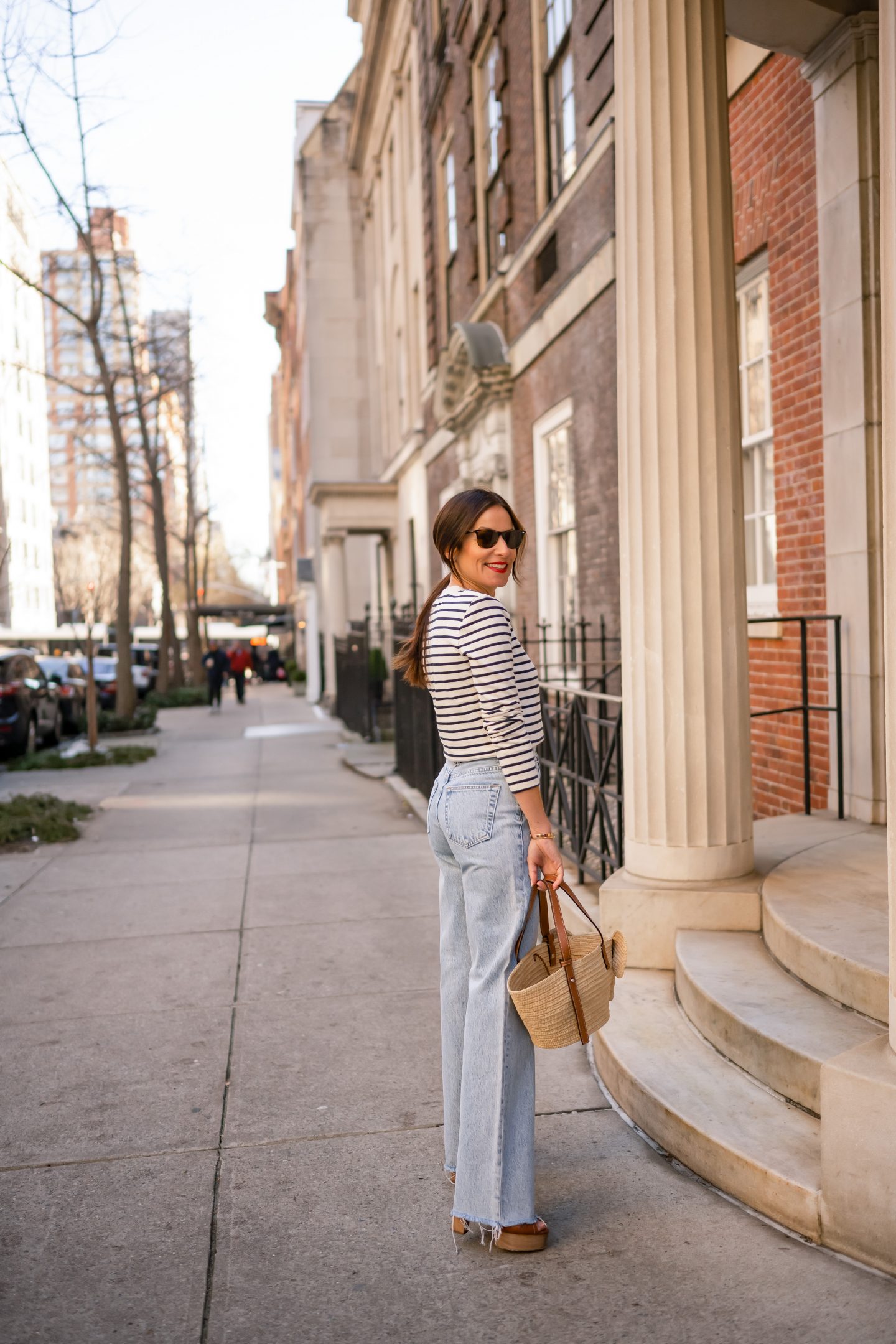 Here are my 10 top picks from their spring collection!
Shop Veronica Beard here:

Which is look is your favorite and how would you style? Please share below!