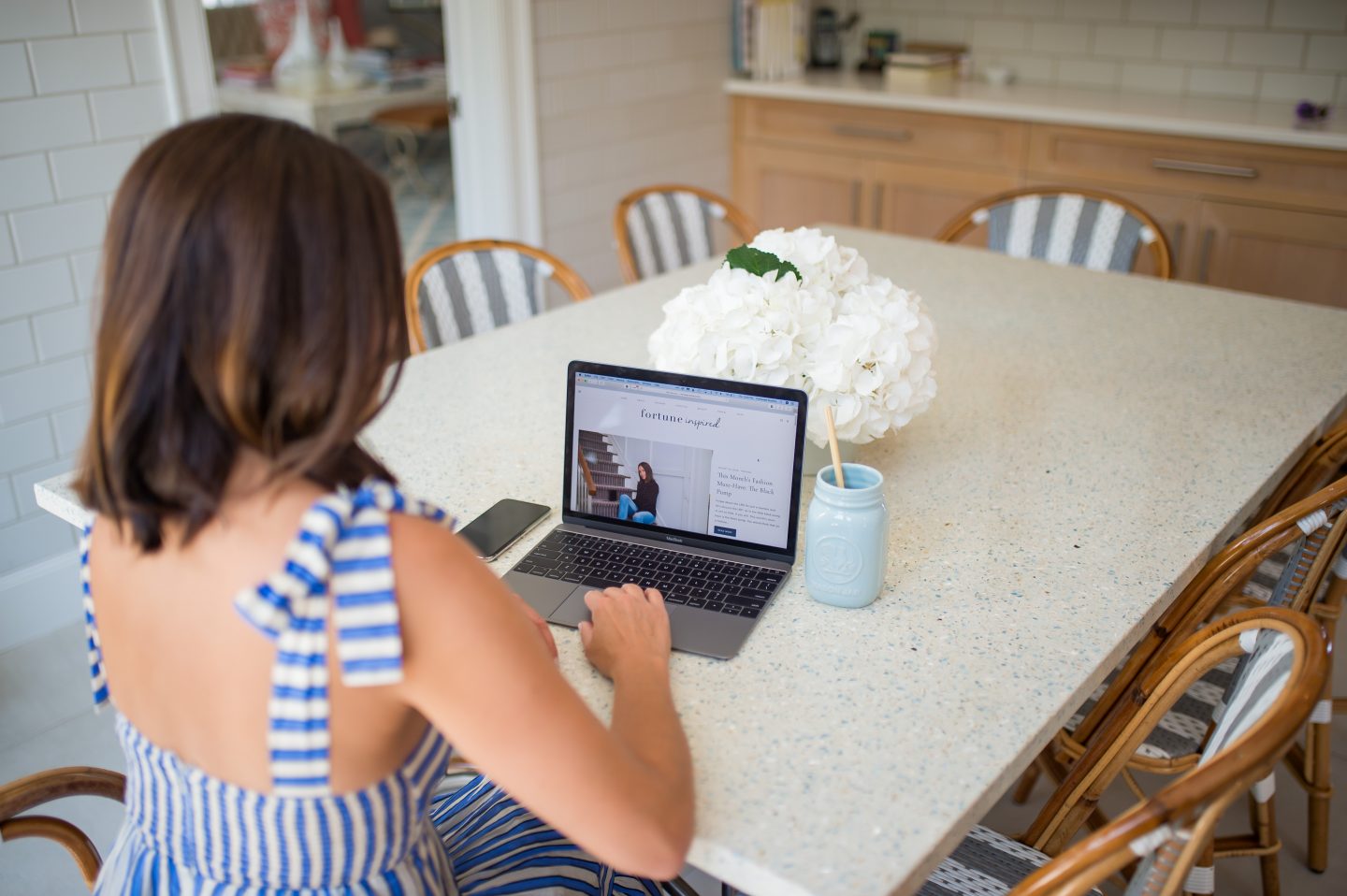 It seems to be that people are curious how we are all spending our days at home so I thought I'd share a day in the life…
I've been waking up at 7-7:30ish which is a huge luxury.
I try not to get sucked in on social media with the intention of starting my day with meditation, journaling, and some morning prayers.
Then…I get sucked in on work-related social media (ie posting, commenting, etc.)
I have an obsessive personality and have been having a Raw Rev Bar for breakfast religiously for the past few months. I know the day will come when I won't be able to look at them. I also have a big gulp size ice coffee. Too much caffeine gives me the jitters but I can't stay away.
I try to get in exercise 4-5 times a week.
Then – flash alert – I take a well-deserved shower
Next, I respond to emails and take care of household responsibilities.
Afterward, it's work time – lunchtime – work time again – snack time.
At some point during the day, I attend to some sort of social/charitable/work responsibility via zoom or phone.
Multiple times a day I speak to my mom and my sister – a highlight because we always make each other laugh.
I've been prepping dinner at the end of the day – and then it's dinner time with the fam – some times with a glass of vino in hand.
Bedtime consists of a little journaling, a little crossword puzzling, and a little more praying.
And then… it's lights out!
While I do try to keep many constants in my day as I like structure, funny enough, there are always things that come up – even in quarantine – so that no one day is ever like the other.
How do you make the best of your days in quarantine?