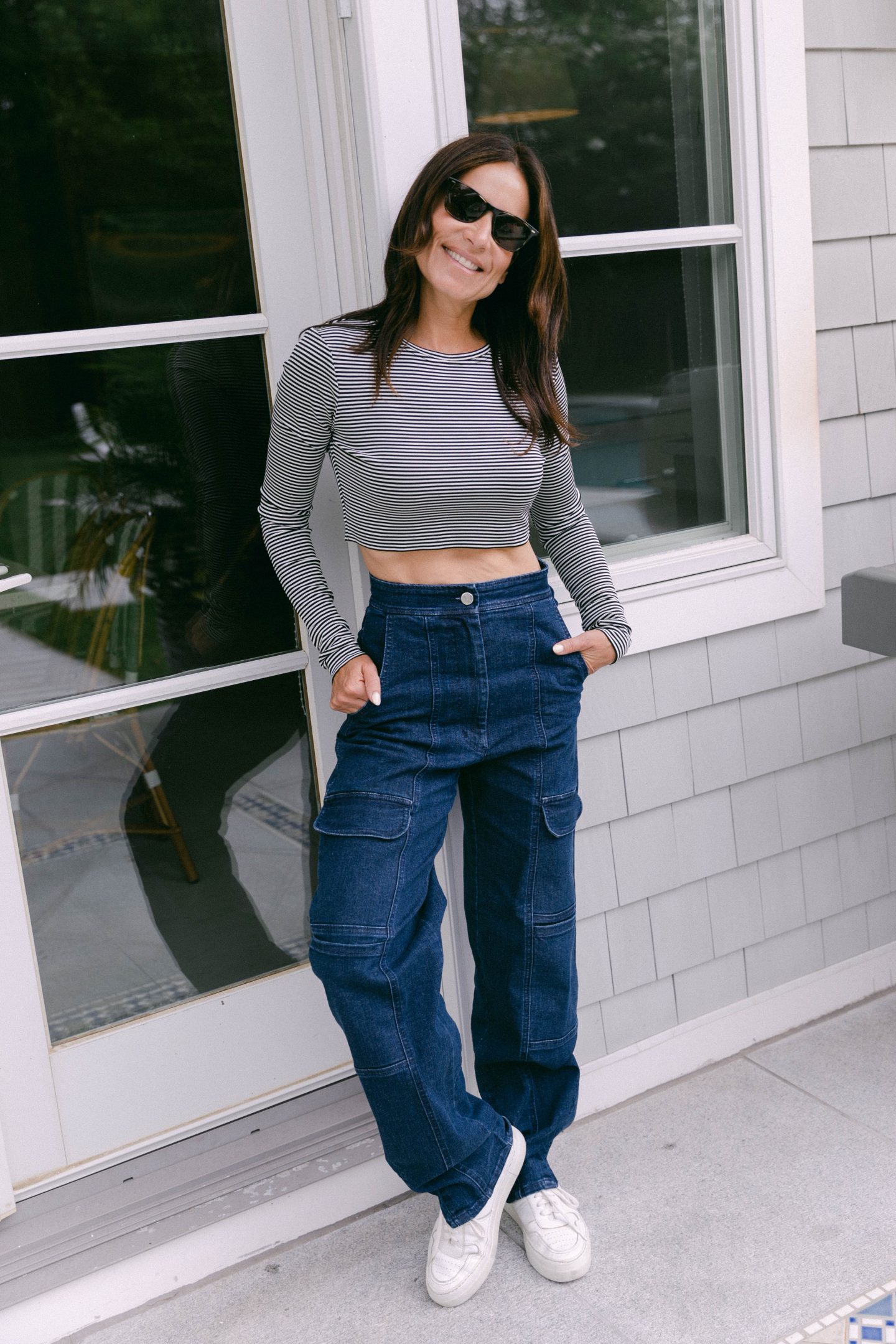 I can't believe it's August 31st!!! Where did the time go y'all??
I definitely had a better August than July though the weather could have been more cooperative.
At the beginning of August, I took a road trip to Kennebunkport, Maine, and Newport, Rhode Island (see here and here) which was by far the highlight of my summer. I have wanted to visit these 2 states for a while now and I am so excited that I finally had the opportunity to experience these charming all-American New England states.
I also visited friends in the Hamptons which was a real treat and a welcome change. I picked up a tennis racket after way too many years and hope to play more often as I didn't realize how much I enjoy the game. I stayed consistent with my outdoor workouts, namely pilates, weight training, and walks on the boardwalk. I also probably drank one glass too many of rosé in between which is technically not a workout but yeah, I definitely did my share of sippety sips.
Workwise, I hosted two fall shopping events for two fabulous brands, Nili Lotan and Michael Kors. I had some fun virtual zoom events with luxe skin brand Retrouvé, and haircare brands Seen and IGK. I'm looking forward to an in-person event this week with La Prairie at MOMA's PS 1.
On the influencer side of my business, a highlight was partnering with Farfetch… stay tuned for some more exciting partnerships coming this fall which I can't wait to share with you!
In my personal life, I have been practicing a new type of meditation called visualization meditation. I continue to journal almost daily and some "self-improvement" techniques I am working on are to not overthink things and to stop giving a f**k about what others think while trying to show myself a bit more self-love in the process. Not easy… but as they say, we are all works in progress!
Ok…now to the fun stuff!
Here are some swoon-worthy fall/winter fashion finds. Some of these items I've gone ahead and purchased and others are on my wish list!
This ivory padded shoulder cable knit crop sweater which I'd pair with anything high waisted, this beige knit bralette that I'd layer with an oversized blazer, this elegant ruffle floral printed blouse with ruffled shoulders that I'd pair with dark denim jeans, and one more blue floral embroidered cropped knit sweater for the win. My rule of thumb for wearing any type of cropped top is to balance it out with something high-waisted.
When I hosted the Nili Lotan event, I snagged this elevated beige cashmere trank sweatpant and cashmere hoodie. I also added this beige cable knit poncho to my repertoire for those fall-cozy winter days ahead.
In the shoe department, I bought these brown suede ankle boots by The Row which I can't wait to rock, and these Loro Piana black leather derby shoes, a style that is trending and are at the top of my wish list.
It's been a while since I've refreshed my fitness wear wardrobe. This season, I picked up these sunset tie-dye leggings by Electric & Rose, these black "out of pocket" leggings by Beyond Yoga, these red bike shorts by Nike, and these high waist black biker shorts by Alo.
Interestingly enough I had no real Amazon purchased except for tampons which is technically not a new and noteworthy item.
And there you have this month's new and noteworthy round-up!
Looking forward to what September brings, and to being back in the Big Apple!
Wishing everyone a happy fall and to those who celebrate the Jewish New Year, as well as to those who don't, I wish all of you a happy, healthy, and sweet new year. May this one be our brightest and best yet!
Shop the post here: