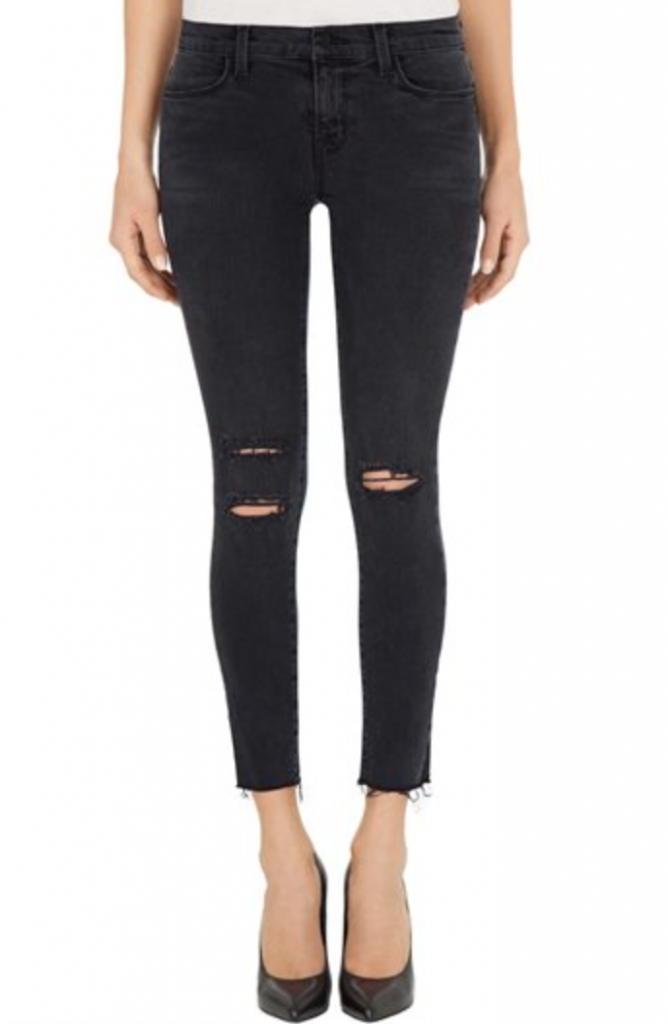 I found my favorite pair of skinny jeans and that is no easy feat for a closet case boot-leg lady like me.
After years of searching for the ideal fit from brands like Genetic Denim to Current Elliot, I met my Prince Charming of skinnys: the J Brand crop at Barneys NY.
This length is quite flattering on my petit figure. They are slimming, I love the frayed hem and the subtle rips down the leg.
I recentIy added the grey wash to my collection. I will continue to wear this style come winter with sneakers during the day or a heel at night. I can also pair them with knee high boots which will work swell because I won't have the extra fabric bunching up at my ankle. A cankle free look if you will!