One of my favorite purchases of the season is this blush trench by Burberry – to hell with practicality!
Come spring, pink tones are my favorite. I adore the feminine lace version of the classic trench silhouette. This statement piece speaks for itself. I plan on wearing the shit out of this with many a denim and simple tanks and tees. I have already dressed this coat up or down with heels or sneakers and both worked wonderfully.
I don't believe in saving my clothes for special occasions. To quote my mother, "Life is not a dress rehearsal". You''ll find me wearing this on my coffee runs, school pick-ups, and out to dinner with friends and la familia.
Sadly, this trench will not work as a trench in the rain. Sunny days apply.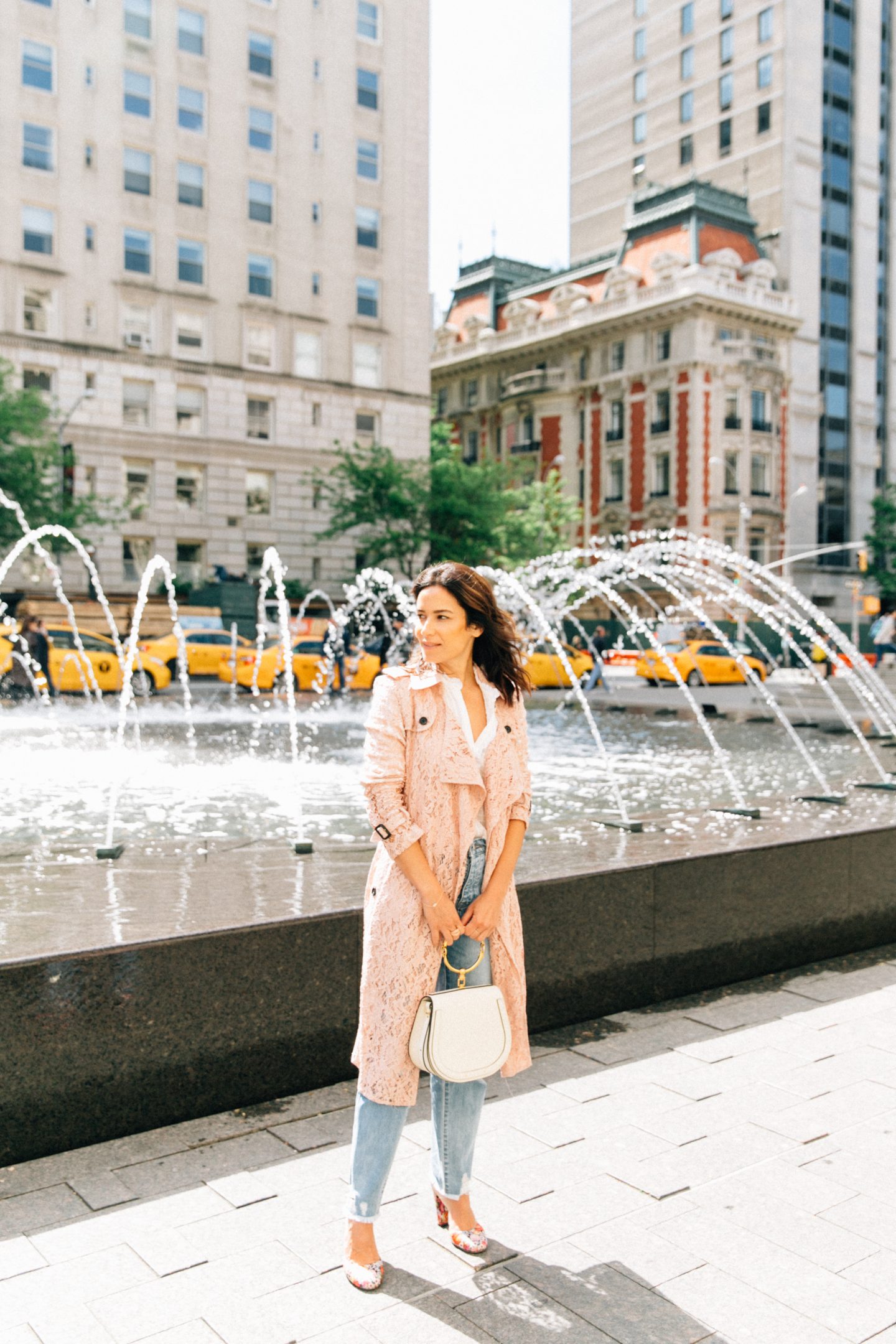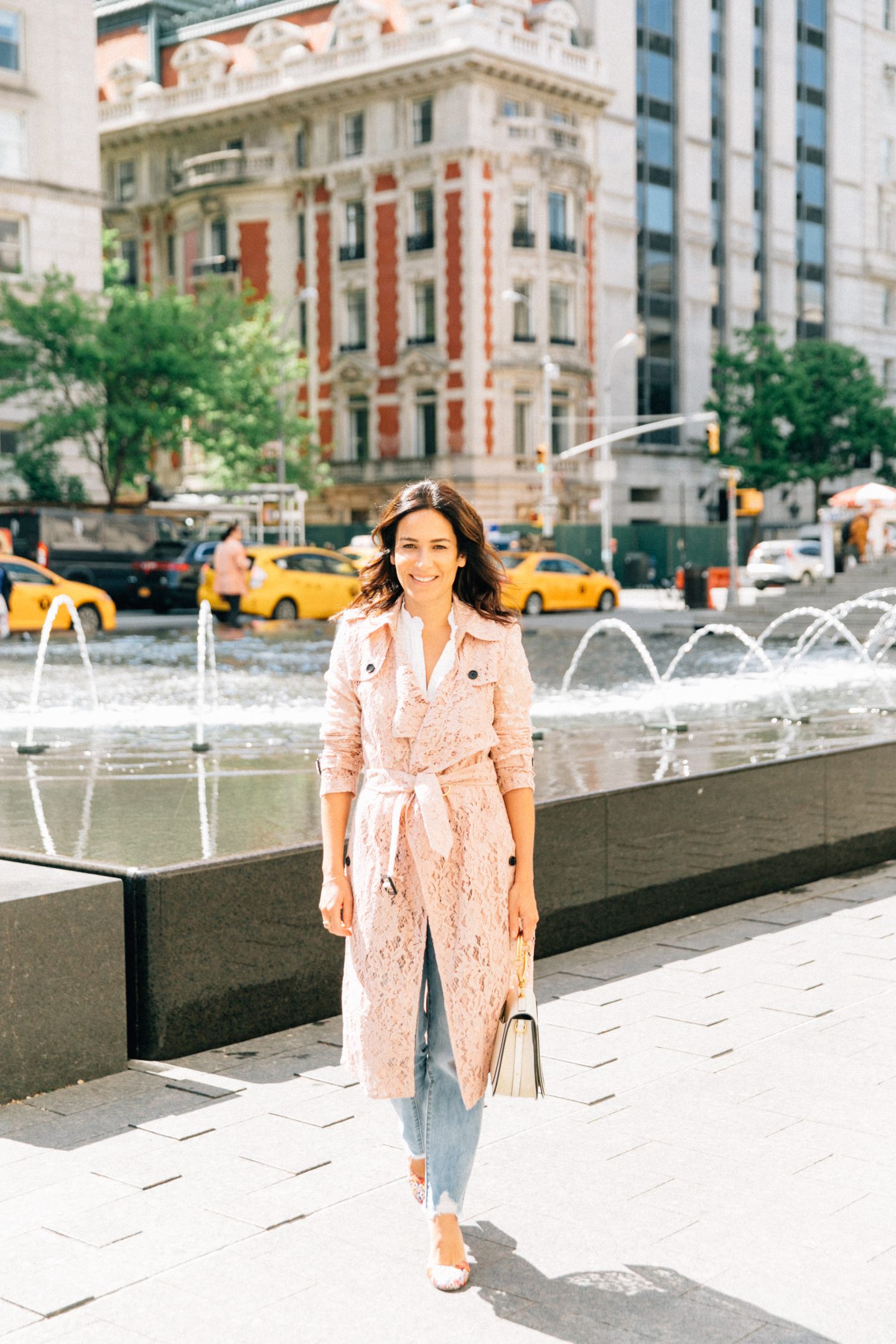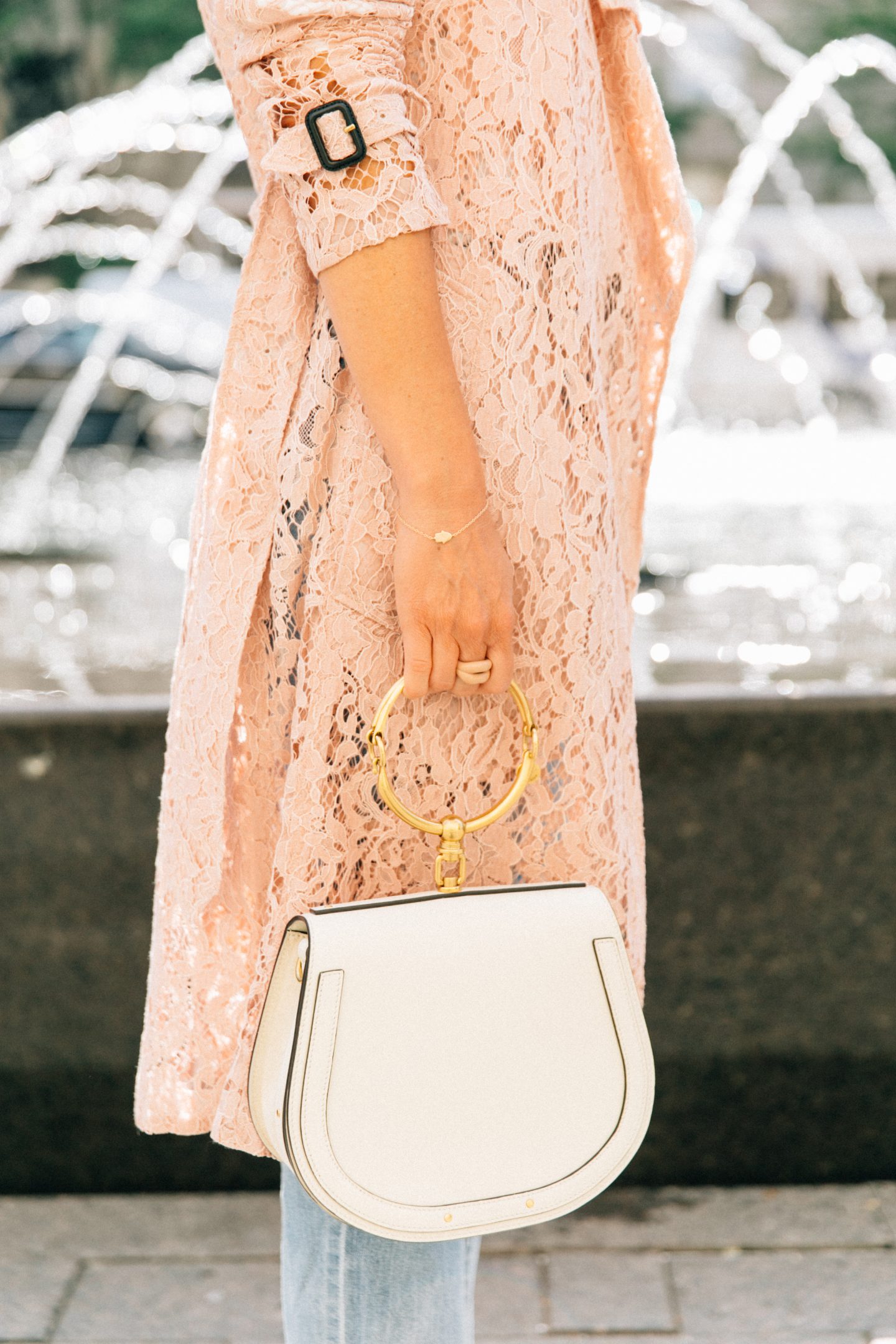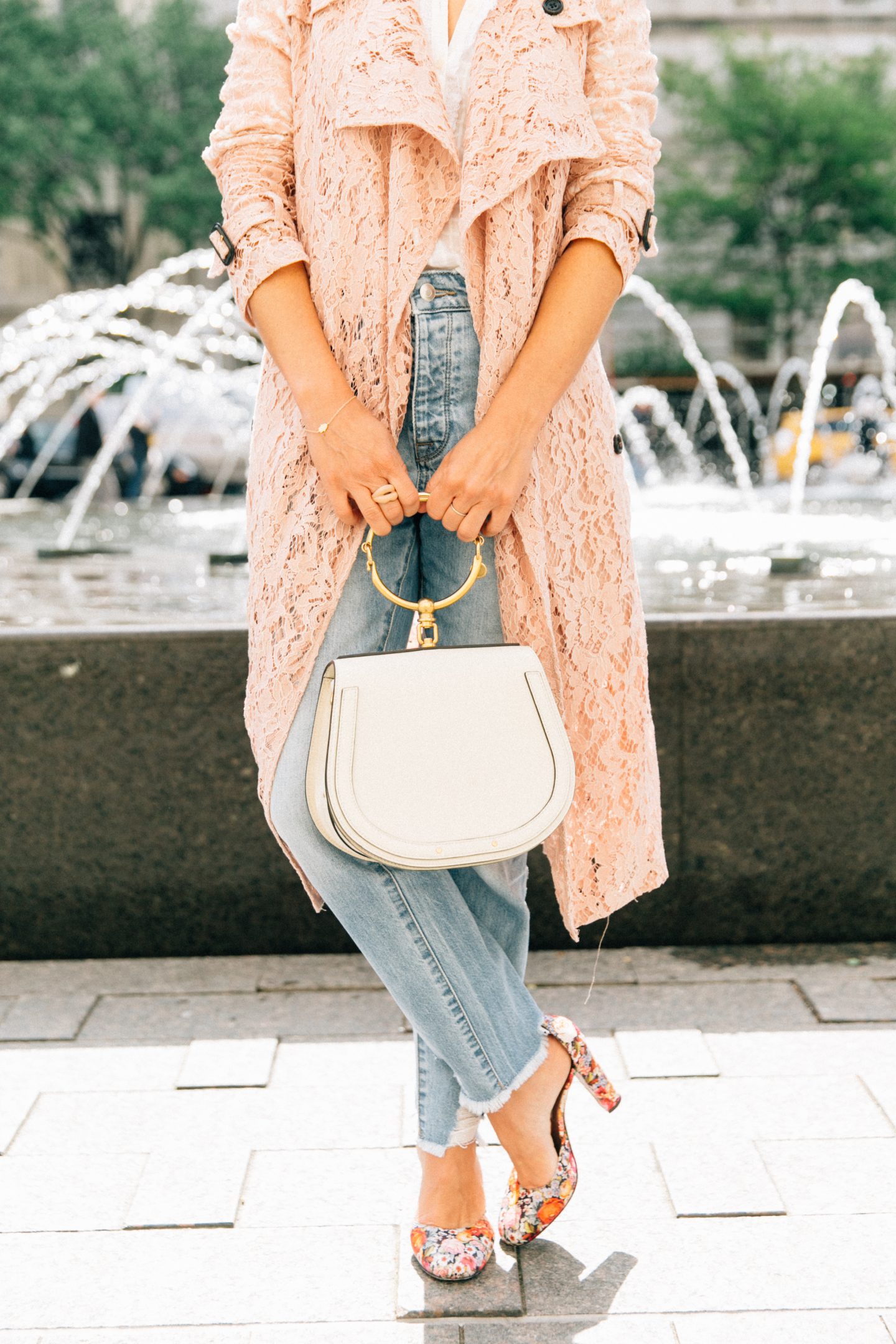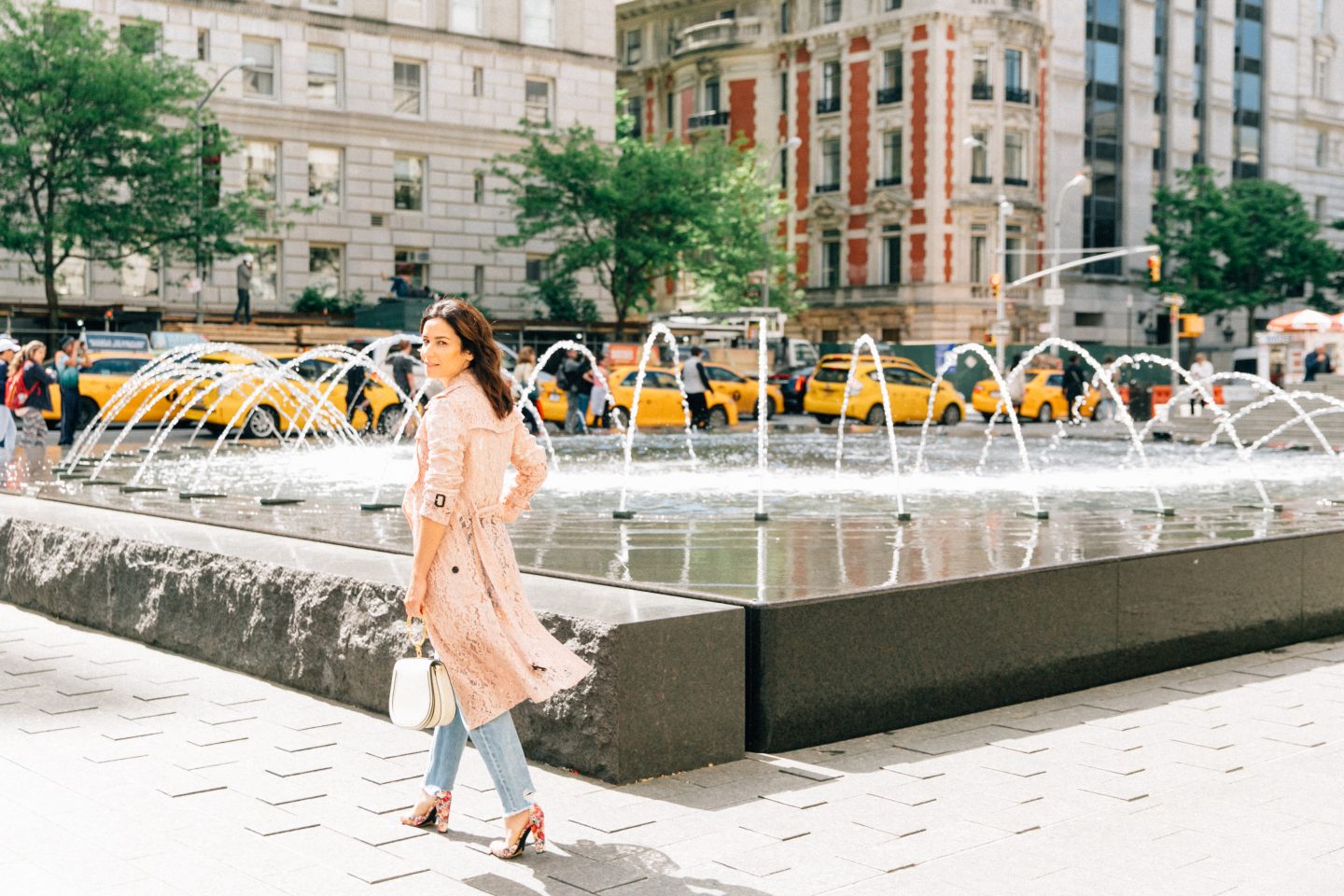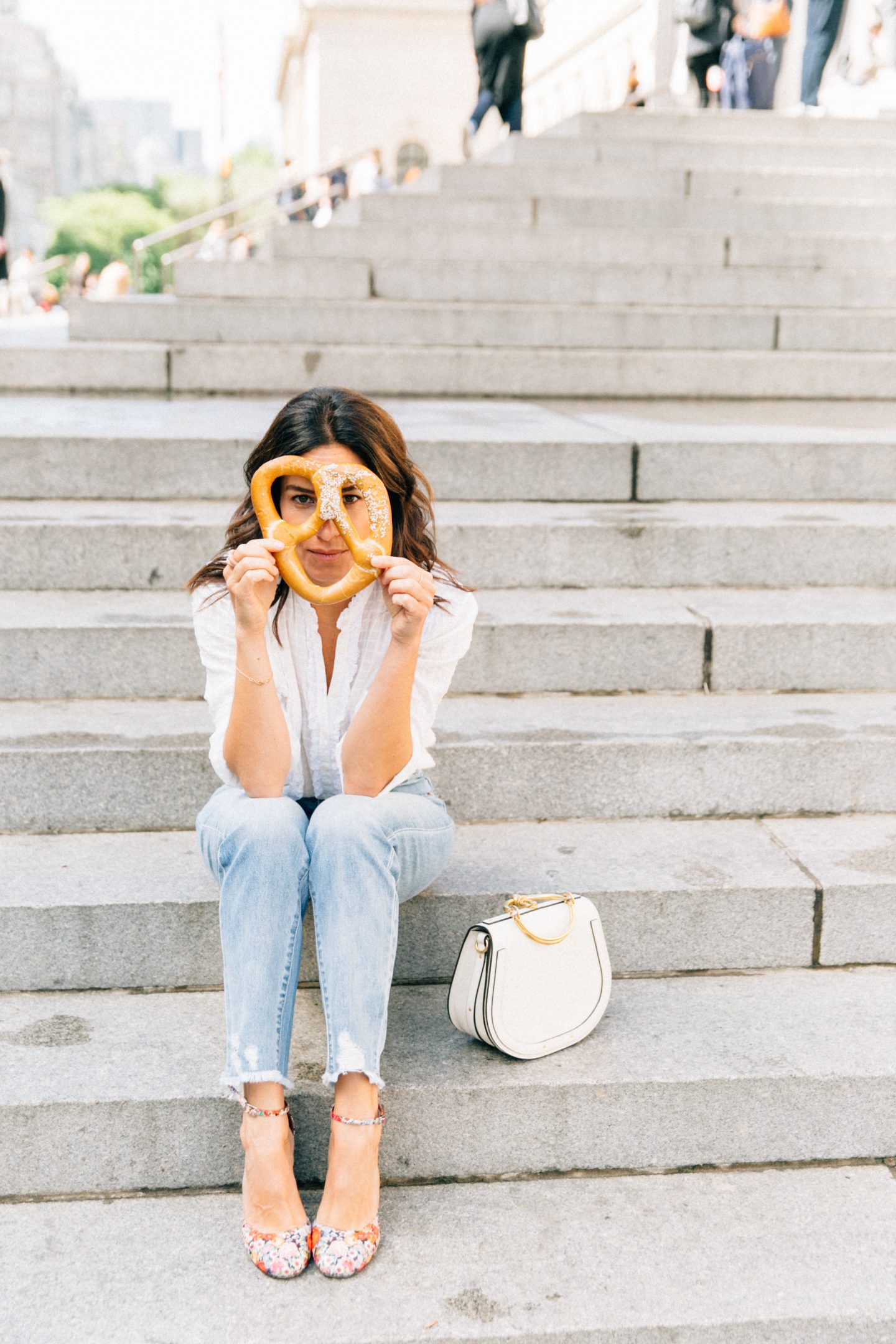 Shop the look here:
Trench: Burberry|Shirt: Rebecca Taylor|Jeans: DL1961|Shoes: Tabitha Simmons|Bag: Chloe